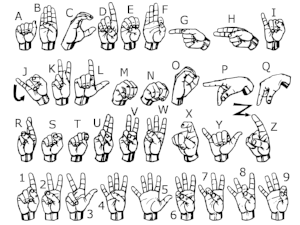 Please fill in the form below to sign up for the ASL Waiting List.
If a seat in the Spring ASL Class opens up, we will contact names on this waiting list, in the order in which they signed up, to fill those seats. People on the waiting list will also be contacted first to sign up for the next ASL Class when that is scheduled for Summer or early Fall.
Thank you for your interest in this class!  We are thrilled with the support and enthusiasm our community has to learn American Sign Language.
---
This form must be completed for ONE PERSON ONLY.  If you have multiple people in your family who want to take the class, you must sign EACH PERSON up individually for the ASL Waiting list.