Expressions Art Exhibition
Opening Night Reception, Friday, April 7, 6:00-10:00 pm
3732 Main Street, Kansas City, MO
Kansas City Young Audiences Auditorium

The Expressions Art Exhibition provides opportunities for artists with disabilities to overcome barriers that may keep them from showing their art in a professional setting, and allows them to share their perspectives and experiences with the community. The exhibition celebrates artists' abilities and unique talents, adds diversity to the Kansas City arts community, and exposes audiences to art that otherwise might not be seen.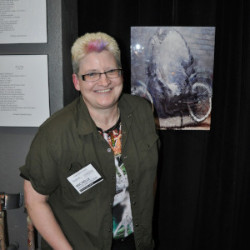 Opening Night Reception
Opening night attendees will enjoy live music and dance performances, auction, refreshments, photo booth, wine toss, tile art project and conversations with the featured artists.
Featured artists include:
Sherri Buerky, Joan Finn, Donald David Ford, Eric Grimes, Kathryne Husk, Rene Leighty, Kassidee Quaranta, Arthurine Reliford, Ryan Schwarzenberger, Kaci Story and John Sutton.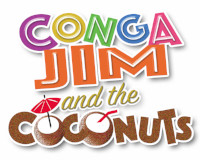 Music by Conga Jim and the Coconuts!
Performances by the Golden Stars, Pulse Performers and Kansas City Young Audiences dancers.
Accessibility options at the event include Braille and large-print event programs, volunteer guides for descriptive audio tours, sign language interpreters and accessible entrances.
RSVP - click orange button!
---
Special appreciation to the following for their support of Expressions during our fiscal year 2016/2017: