July Jubilee: Celebrating Independence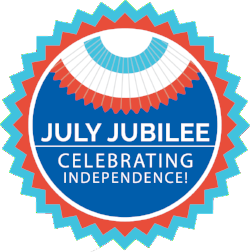 The July Jubilee is a 2-day celebration of the anniversary of the Americans with Disabilities Act (ADA).  Held annually, the Jubilee is a fun and festive community event that everyone looks forward to each year. 
Saturday, July 29, 7:00 - 1:00 pm
All-you-can-eat Pancake Breakfast Fundraiser by Chris Cakes, Makers Fair and Flea Market (vendors will sell a variety of handmade items), live music and performances.
Monday, July 31, 10:00 am - 2:00 pm
Community celebration with live band, speakers, food and vendors.
Both events at The Whole Person, 3710 Main Street, Kansas City, MO