July Jubilee: Celebrating Independence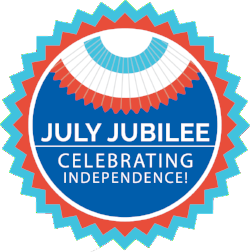 The July Jubilee celebrates the anniversary of the Americans with Disabilities Act (ADA).  Held annually, the Jubilee is a fun and festive community event that everyone looks forward to each year.
Here is what we have planned for 2018!
MORE DETAILS COMING SOON!
Both days occur at The Whole Person, 3710 Main Street, Kansas City, MO, under our big tent!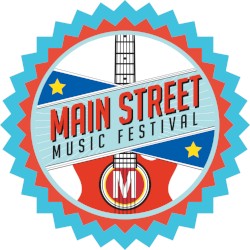 Main Street Music Festival
Friday, July 27, 6:00 to 11:00 pm
Live music, food trucks and vendors
Family Fun Festival
Saturday, July 28, 8:00 am to 2:00 pm
Vendors, Food, Entertainment, Special Guests & More!
---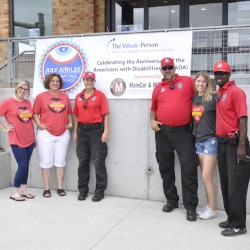 MainCor Team at the July Jubilee!
Sponsor the July Jubilee!
Sponsoring the July Jubilee on any level offers you the opportunity to highlight your company's philanthropic philosophy and commitment to people with disabilities. Your support provides you the unique opportunity to connect with the Greater Kansas City community, to build brand awareness and show your company's support of an important cause!  You can sign up as a sponsor of the Jubilee at any time during the year.  Contact Terri Goddard at 816-627-2220 or tgoddard@thewholeperson.org.
Become a Vendor at the July Jubilee!
We are now accepting applications to be a Vendor at the July Jubilee!  CLICK HERE to fill out an application!  All spaces located along 37th Street at our office located at 3710 Main Street, Kansas City, MO. Vendor spaces are $100 each (2-space limit per vendor). All spaces are tented. Vendor receives one 8' table and two chairs. Limited number of spaces available; filled on a first-come basis. Only ONE representative/consultant per direct sales company.  Vendors confirmed at the show are listed HERE.  Please check here before submitting an application to be sure your direct sales company spot has not already been taken.  Contact Kim Krueger for more information at 816-627-2211 or kkrueger@thewholeperson.org.