July Jubilee: Celebrating Independence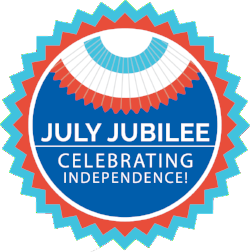 The July Jubilee is a 2-day celebration of the anniversary of the Americans with Disabilities Act (ADA).  Held annually, the Jubilee is a fun and festive community event that everyone looks forward to each year. Events held both days occur at The Whole Person, 3710 Main Street, Kansas City, MO, under our big tent!
Saturday, July 29, 7:00 am - 1:00 pm
7:00am - 1:00pm - Makers Fair and Flea Market (vendors will sell a variety of handmade items), music by DJ Chad Slater and dance performances by The Pulse.
9:00am - 12:00pm - All-you-can-eat Pancake Breakfast Fundraiser by Chris Cakes. $7 Per person, $5 Children 10 and under (Includes Pancakes, Margarine, Syrup, Link Pork Sausage, and TANG)
CLICK HERE to see a FULL LIST of all of our Makers coming to the July 29th event!
---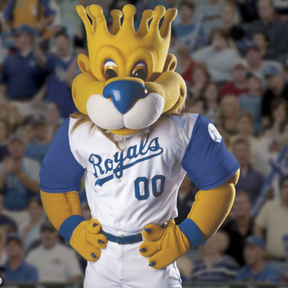 Saturday, July 29 only.
Sluggerrr will appear from 8:30am to 9:00am
KC Wolf appears from 9:00am to 10:00am.
Bring your camera and get in on the fun!  You never know what will happen with these two!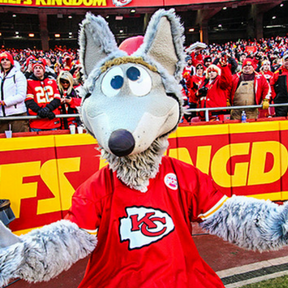 Music by DJ Chad Slater!
Performances by Tota Voces, or "Whole Voices," an inclusive choir from The Whole Person created specifically for individuals with disabilities to have a place to express themselves musically.
Performances by the PULSE Dancers.
See our Schedule of Events page for a list of all events and performance times.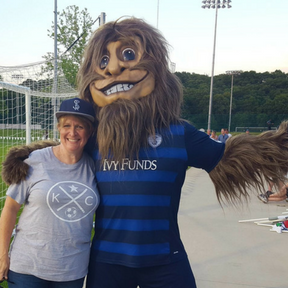 Meet Hat Trick Harry!
Hat Trick Harry is the official Mascot of the Swope Park Rangers, a United Soccer League club affiliated with Sporting Kansas City of Major League Soccer. The Rangers play their home games at Children's Mercy Victory Field at Swope Soccer Village in Kansas City, Missouri. Harry is 7ft 3in, and his least favorite activity is haircuts and baths.  Get a photo with this guy who has a size 17 foot! The Swope Park Rangers will be in the house also with premium giveaways and an inflatable kicking goal!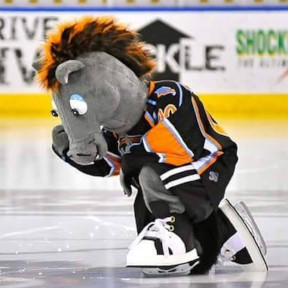 Meet Mac the Maverick!
Mac the Maverick is the official Mascot of Kansas City Mavericks Hockey. Mac is the biggest and baddest mascot in the ECHL! Mac will be appearing from 10:00-11:00 am on July 29.  He was born in Louisville, Kentucky and is 8.5 hooves tall. Come get your picture with Mac and see how you measure up!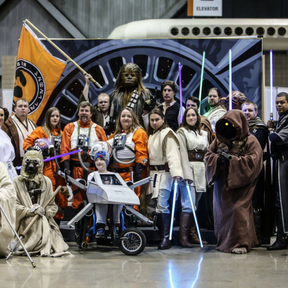 Official Star Wars Costumed Characters will be at the Jubilee!
Saturday, July 29 only.  Members of the 70th Explorers Garrison, 501st and TDE/Rebel Legion, Mandalorian Mercs, R2-D2 Builders and other official Star Wars Characters will be mingling throughout the crowd.  Bring your camera and hope the force is with you!
---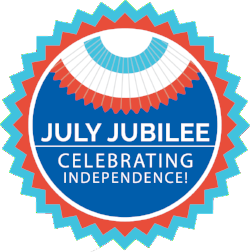 July Jubilee Neighborhood Celebration
Monday, July 31, 10:00 am - 2:00 pm
Community celebration with music by DJ Chad Slater
Free Food and Refreshments
Community Speakers and Advocates
Resource Fair with Kansas City Metro area exhibitors
Appearances by Ms. Wheelchair Kansas, Deb Young and Little Miss Wheelchair Kansas, Sophia Beers
Speakers include:
Representative Mark Ellebracht (District 17)
Representative Jerome Barnes (Raytown)
Kansas City Mayor Sly James
Representative Ingrid Burnett (District 19)
Representative DaRon McGee (District 36)
Brenna Duffy (Sen. McCaskill's office)
Representative Rory Rowland (District 29)
Ms. Wheelchair Kansas Deb Young, and Little Miss Wheelchair Kansas, Sophia Beers
Representative Greg Razer (District 25)
Eileen Weir, Mayor, City of Independence
Diane Burnett, MainCor
---
Visit with our Exhibitors at the July Jubilee Resource Fair on Monday, July 31!
TWP invited Organizations, Businesses and Groups that provide services to people with disabilities in the KC Metro Area, to be a part of our "July Jubilee Resource Fair" on Monday, July 31 from 10:00am - 2:00pm, outdoors at our building located at 37th & Main in Midtown.
See our "Vendor and Sponsor" page for the full list of Exhibitors who will be in attendance.
---
Sign Language Interpreters
Sign language interpreters will be on-site for the July Jubilee.  They will be available on Saturday, July 29 from 9:00am to Noon, and on Monday, July 31 from 10:00am to 2:00pm.
---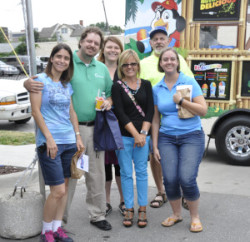 Guests at the July Jubilee!
Sponsor the July Jubilee!
Sponsoring the July Jubilee on any level offers you the opportunity to highlight your company's philanthropic philosophy and commitment to people with disabilities. Your support provides you the unique opportunity to connect with the Greater Kansas City community, to build brand awareness and show your company's support of an important cause!
(This is a link that takes you to our online sponsorship information. Sign up early to receive the most of your sponsorship benefits. In-kind donations are always welcome and appreciated.)
---
---