Night of Independence Awards Gala
Friday, September 15
7:00 - 11:00 pm
The Gallery Event Space
61 E. 14th Street, Kansas City, MO
The inaugural Night of Independence Awards Gala will honor individuals and organizations that are working to further The Whole Person's mission to assist people with disabilities to live independently. The evening will feature dinner, dancing, an auction, and balloon pop.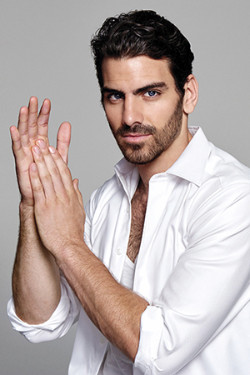 Special Guest and Keynote Speaker:  Nyle DiMarco
Nyle DiMarco is an actor, model and activist. He is a native New Yorker and was born into a large multi-generational Deaf family. He is an alumni of Gallaudet University, the only liberal arts University in the world for the Deaf, with a B.A. in mathematics.
Nyle DiMarco is Deaf and uses American Sign Language, which requires the use of facial expressions and body movements. Nyle's Deafness amplifies his natural talent and he sees his Deafness as an asset, not a limitation.
Nyle is the first Deaf person to win America's Next Top Model and Dancing With The Stars.
As a founder of the Nyle DiMarco Foundation and an honorary spokesman for Language Equality and Acquisition for Deaf Kids (LEAD-­K), Nyle is passionate about language and literacy and advocacy within the Deaf Community.
Nyle is a signer and creative collaborator on The ASL App (by Ink & Salt), an app created by native Deaf signers to teach conversational American Sign Language (ASL).
---
Sponsorship and Individual Ticket Purchase Portal coming soon!