Be the One to share your ...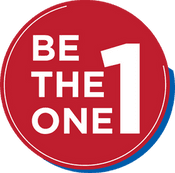 Time – To volunteer as an individual, church group, club or corporation for a special activity, event, planning committee or project.
Talent – To use your expertise to benefit participants in our programs and services.
Treasure – To donate your resources to help us pay for home modifications for those who cannot afford them.
Voice – To spend time advocating and educating others about access and independence for people with disabilities.
Network – To leverage personal and professional relationships, or social media, to share our mission.
As we move to 2022, The Whole Person is asking if you will "Be the One" to help us continue to create positive change for people with disabilities.  Join us in community, to be the one who understands that giving … is living.
---
Reflecting upon 2021
As we close out the year 2021, The Whole Person (TWP) is aware that our neighbors, community partners, donors, volunteers, and staff are looking for greater meaning in the ways they spend their time, and their resources.
We joined our Kansas City community of nonprofits to respond, recover and reimagine a world that is still emerging from the "pause of 2020."  Through resilience, we remain responsive to the needs of our consumers so they will stay well, be active, independent, and a part of the community.
The guiding principle of The Whole Person reflects the independent living philosophy that the freedom to make choices, and the ability to live independently in the community, is a basic civil right that should be extended to all people regardless of disability.
For 43+ years, TWP has offered community-based, consumer-driven programming for people with all types of developmental/cognitive, mental health, and physical disabilities in the Greater Kansas City metropolitan area, all aimed at promoting, supporting, and empowering independent living choices and preventing institutionalization.