April 2019 Issue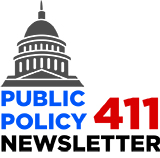 The Whole Person Policy Newsletter:  April 2019 Issue
Here are a few updates about important issues at the City, State and Federal level impacting people with disabilities and some reminders about upcoming events.
City of Kansas City
The Primary Election to narrow down the list of candidates running for the Mayor and City Council seats took place on Tuesday April 2, 2019. View the Kansas City Primary Election Results 2019 here.
State of Missouri
The First Regular Session of the 100th General Assembly began in Jefferson City on January 9, 2019 with one of the largest freshman classes in both the House and Senate in decades.  As a result of term limits, which began in 2002, a House or Senate member may only serve eight years in their respective chamber.  They may then seek election to the opposite chamber for another eight years with a potential sixteen-year career in the Missouri General Assembly. The Missouri Legislature reconvened on March 25th, after a 10-day spring break that marked the halfway point of the 2019 legislative session.  Six weeks remain before the Missouri legislature adjourns on Friday, May 17, 2019.
House Bill 569, sponsored by Rep. David Wood, extends the sunset date for financial assistance for each person participating in CDS services as a Non-Medicaid Eligible (NME) client from June 30, 2019 to June 30, 2025. It was referred to the Committee on Professional Registration and Licensing on March 12, 2019, but due to lack of support no further action is expected. This means that those who are on the NME program are likely to lose this financial assistance when it expires on June 30, 2019.
Senate Bill 208, sponsored by Senator Wallingford, modifies provisions relating to the Senior Citizens Property Tax Credit. This bill aims to eliminate the Circuit Breaker Property Tax Credit for low-income seniors or people with disabilities who rent their homes. Eliminating eligibility for renters would cut about 95,000 Missouri seniors from the credit.  Click here to see who benefits from the circuit breaker by legislative district. It was passed out of the Senate Ways & Means Committee and placed on the formal Senate calendar on April 9, 2019 for perfection.
House Bill 617, sponsored by Rep. Brandon Ellington, requires election authorities to make available at least one electronic voting machine per polling location for blind or visually impaired voters at an election in order to comply with federal law. The first public hearing was completed on March 13, 2019, with no other hearings scheduled at this time.
House Bill 377, sponsored by Rep. Kelly, and Senate Bill 70, sponsored by Senator Hough, both aim to modify the laws in regard to personal care assistance services in the MO HealthNet program. Each bill requires a consumer of consumer-directed services to allow a vendor to comply with its quality assurance and supervision process, including bi-annual face-to-face home visits and monthly case management activities.  Testifying in support of HB 377 were the Missouri Alliance of Home Care, On My Own, and Missouri Centers for Independent Living.  Testifying in opposition to HB377 was the Missouri Council for In Home Services. HB 377 was last heard in the House Professional Registration Committee on April 2nd. SB 70 was last placed on the informal Senate Calendar for perfection on April 9th.
House Bill 219, sponsored by Rep. David Wood, aims to extend the sunset provision on the Ticket to Work Health Assurance Program from August 28, 2019 to August 28, 2025. A public hearing was last held on April 4th with no further action taken at this time.
House Bill 466, sponsored by Rep. David Wood, allows structured family care giving for those with Alzheimer's or a related disorder, as a covered service under MO HealthNet, subject to the approval of federal waivers. The bill has moved through the House and is now assigned to the Senate Senior, Families and Children Committee. The next public hearing has been scheduled for Wednesday, April 10, 2019 at 8:00 a.m.
House Bill 241, sponsored by Rep. Jim Neely, aims to change the requirements for Deaf and Hard of Hearing drivers to obtain a Commercial Driver's License (CDL) by allowing for more accommodations. It was last voted "Do Pass" out of the House Committee of Transportation on April 4th by a vote of 13-0 and is now pending before the House Committee on Rules and Administrative Oversight.
Senate Bill 101, sponsored by Senator Jeanie Riddle, establishes a statewide hearing aid distribution program that will help hearing aids to be more affordable for those with low-incomes and veterans. It has moved through the Senate and was last referred to the House Committee for Children and Families on March 27th with no public hearings scheduled as of yet.
House Bill 316, sponsored by Rep. Jerome Barnes, aims to designate the month of September as Deaf Awareness Month and the last week of September as Deaf Awareness Week. It received a second read on January 10th, but has since slowed down and not yet moved to House Committee of Tourism.  
House Bill 1023, sponsored by Rep. Ian Mackey, modifies provisions relating to seclusion and restraint policies in public schools. It was referred to the House Committee on Elementary and Secondary Education on March 6, 2019. A public hearing was completed on April 9th with no further action at this time.
State of Kansas
The Kansas Legislature is currently in recess, but will reconvene on May 1st, after their three week Spring Break, to work on Medicaid expansion and a host of other issues.
Here's an updated as reported by the Greater Kansas City Chamber of Commerce:
Medicaid Expansion Passes the House: In a surprise move, the Kansas House of Representatives voted this month to expand KanCare, the state's Medicaid program, using an unexpected floor amendment to an unrelated healthcare bill. The expansion amendment, led by Representative Kathy Wolfe Moore of Kansas City, will give health care coverage to an additional 150,000 Kansans. The House bill passed 69-54 in final action. As a long-time leader in advocating for Medicaid Expansion in Kansas, the KC Chamber applauds the bipartisan efforts to expand Medicaid coverage in Kansas and calls on the Senate to hold a hearing on HB2066 and follow the House's bipartisan support for a critical issue to the business community. Click here to find your Senator to tell him or her to support Medicaid Expansion.
Federal
S. 117, sponsored by Senator Schumer (D-NY), prohibits discrimination against individuals with disabilities who need long-term services and supports, and for other purposes. It was re-introduced on January 15, 2019, read twice and referred to the Committee on Health, Education, Labor, and Pensions. The House equivalent, H.R. 555, sponsored by Rep. Sensenbrenner, Jr. (R-WI), was referred to the Referred to the Subcommittee on the Constitution, Civil Rights, and Civil Justice on February, 25, 2019.
S.651, sponsored by Sen. Casey, Jr, (D-PA) increases from 26 to 46 the age threshold for tax-favored ABLE (Achieving a Better Life Experience) accounts. ABLE accounts are designed to enable individuals with disabilities to save for and pay for disability-related expenses. To establish an account, an individual must have a qualifying impairment that began before the individual attained the age threshold. On 03/05/2019 it was read twice and referred to the Committee on Finance.
The U.S. Department of Labor has launched a new resource to help employers understand mental health issues and create supportive workplaces.