January 2020 Issue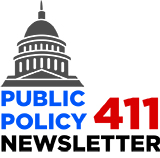 The Whole Person Policy Newsletter:  January 2020 Issue
Here are a few updates about important issues at the City, State and Federal level impacting people with disabilities and some reminders about upcoming events.
City of Kansas City, MO
The Kansas City Council voted unanimously on December 5, 2019 to approve a resolution establishing universal "Zero Fare Transit" for fixed routes within the city limits. Pending funding from the City Manager this year, Kansas City could become the first major metropolitan city in America to do so.
On December 12, 2019, the Kansas City Council voted to pass both a resolution and an ordinance "establishing it's first-ever tenant bill of rights," which offers further protections for renters and creates recourse for those facing eviction.
Want to attend public meetings of the Kansas City Council? Click here for the schedule.
State of Missouri
The first week of the 100th Missouri General Assembly, 2nd Regular Session began on January 8, 2020. To date, 1,257 bills have been filed in both the House and Senate. Below are a few newly filed bills that we are tracking that may impact our community. Find your State House or Senate member here.
| Bill # | Bill Sponsor(s) | Bill Summary |
| --- | --- | --- |
| HB 1319 | Sommer, Chrissy | Modifies provisions relating to service dogs |
| HB 1337 | Kelley, Ann | Requires insurance companies to cover hearing aids |
| SB 644 | Hoskins | Relating to service animals |
| HB 1270 | Unsicker, Sarah | Modifies provisions relating to blind pensions |
| HB 1276 | Unsicker, Sarah | Requires state agencies to support competitive integrated employment for persons with disabilities |
| HB 1323 | Sommer, Chrissy | Designates the third week of October as Invisible Disabilities Week in Missouri |
| SB 749 | White | Requires health insurance policies to provide coverage for hearing instruments and related services for enrollees under 18 |
| SB 564 | Schupp | Provides for the expansion of MO HealthNet services beginning January 1, 2021 |
| SB 595 | Hough | Modifies provisions relating to personal care assistance services |
State of Kansas
The 2019-2020 Kansas General Assembly began on January 13, 2020.
Federal
The 116th Congress of the United States, 2nd Session began on January 3, 2020.
At the close of 2019, Congress granted an short term extension to fund the Money Follows the Person Program, which is set to expire May 22, 2020. Now, NCIL and other disability rights organizations continue to advocate for this program to become permanent.