March 2020 Issue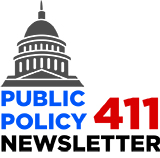 Legislative updates that impact people with disabilities
The purpose of this page is to share updates about legislation and issues at the City, State and Federal level impacting people with disabilities in the State of Missouri and Kansas. Advocacy is one of the core services we provide to consumers. Staying informed, engaged and aware of issues affecting people with disabilities is a vital part of supporting independent choice and advocating for positive change in the community. We invite you to provide feedback and participate in upcoming events or opportunities for civic engagement.
A Month In Review
Legislator Ride-Along
In February, State Representative Dan Stacy and Senator Ed Emery visited our TWP consumers to "ride-along" with them and witness the day to day obstacles that our consumers must overcome and the joy they've experienced in being able to live independently in their own homes! We appreciate the leadership and support of our Missouri elected officials.
Legislative Advocacy Day at the Missouri Capitol
Written by Sam Andersen, Public Policy Intern
This month, we participated in two legislative advocacy days at the Missouri Capitol!  First there was Deaf, Blind and Hard of Hearing Legislative Day on March 2nd and then Disability Rights Legislative Day on March 11th.  In packed 12-hour days, participants met with their legislators and discussed upcoming legislation, received a legislative update, and even got a chance to network with local organizations and other members of the disability communities.  We discussed Restraint and Seclusion in schools, Ticket to Work Programs, and funding for Consumer Directed Services, and got some great support from many legislators.  Thank you so much to the Missouri Coalition for the Deaf and Hard of Hearing and Missouri Developmental Disabilities Council for organizing these wonderful events; to Kendra Burgess, Clark Corogenes, Travis Rash and Sam Andersen for facilitating the TWP involvement; to Tipton Walker and Ryan McIntosh for providing transportation; and of course to all those that participated with us.  We look forward to attending both events again next year!
City of Kansas City
During Mayor Quinton Lucas' first State of the City address on Feb. 12, 2020, he introduced his proposed budget that included $4.8 million to fund the Zero - Fare Transit program that could begin by summer 2020.
Want to attend public meetings of the Kansas City Council? Click here for the schedule.
State of Missouri
On March 18th, Missouri Gov. Mike Parson issued an executive order delaying the upcoming April 7th municipal elections until June 2, 2020, in order to maintain the safely of the public.
As a precaution to limit the spread of COVID-19, also known as the Coronavirus, state legislatures across the county have limited the amount of business they are conducting at this time. As of now, the Missouri Senate is on break until at least March 30th and Missouri House announced it is likely on break until April 6th. The legislative session usually ends at 6:00 p.m. on May 15th.
March 1, 2020 was the last day to file a bill in the Missouri State Legislator. Below are the major budget bills we are tracking that may impact our community. Click here for a detailed legislative update from the Missouri Governor's Council on Disability.
| Bill # | Bill Sponsor(s) | Bill Summary |
| --- | --- | --- |
| HB2002 | Smith | Includes an Increase to Centers for Independent Living of $250,000 |
| HB2010 | Smith | Includes drastic cuts to Consumer Directed Services (CDS) (Status: The house version of the state budget plan has been finalized and will move on to the Senate.) |
Call to Action:  Contact the Senate Appropriations Committee and ask them to restore cuts to the CDS program! 
Click here to contact the Senate Appropriations Committee members.
2 Simple Requests:
Please KEEP the House increase to Centers for Independent Living within HB 2002.
Please RESTORE the House cut to the Consumer Directed Services program, HB 2010, and allocate a rate increase to ensure consumers can cover the increasing minimum wage.
Cutting the program is going to push CDS consumers to end-up in a higher paid service such as In-Home or a Nursing Home for health care.
Home and Community Based Services are a much safer way for people with disabilities and seniors to have healthcare during the Coronavirus outbreak.
The thirteen members of the Senate Appropriations Committee will be in their districts until at least March 30th.  They must hear from you! Write, call, email or all the above.
State of Kansas
The Kansas Democratic Presidential Preference Primary will take place as scheduled on Saturday, May 2, 2020. Voters are encouraged to take advantage of a vote-by-mail provision.
The Kansas State Legislator is on break until April 27, 2020.  Per the Kansas State Legislature website, "Notice: The Legislature wants to ensure the safety of all citizens. Access to the Statehouse will be limited to individuals conducting official business. Staff, legislators, and individuals conducting legislative business will have access to the Capitol."
February 14, 2020 was the last day to introduce a bill in the Kansas State Legislator. Session usually adjourns in early May. Below are a few of the bills we are tracking that may impact our community.
To learn the ABC's of the KS Legislature visit this link on How a Bill Becomes Law.
Federal
Money Follows the Person
At the close of 2019, Congress granted an short term extension to fund the Money Follows the Person Program, which is set to expire May 22, 2020. Now, NCIL and other disability rights organizations continue to advocate for this program to become permanent.
Call to Action: Urge Your Members of Congress to Support Funding for CILs in the Next COVID-19 Package!
On March 16, 2020, the National Council on Independent Living (NCIL) sent a letter to both the House and Senate Appropriations Subcommittees on Labor, Health and Human Services, Education, and Related Agencies (L-HHS-Ed)  to request $100 million for Centers for Independent Living (CILs) in the next COVID-19 response package.
Missouri & Kansas Senate Members to Contact:
Roy Blunt, Missouri, Chair
Jerry Moran, Kansas
All members of Congress can be reached by calling the Capitol Switchboard at 202-224-3121 or 202-224-3091 (TTY). You can find your Senators' direct phone number and contact form at senate.gov and your Representative's direct number and contact form at house.gov/representatives.
Census 2020: It's time to get counted!
April 1st is official Census Day. Every 10 years, the U.S. Census Bureau takes a head count of every adult and child in the United States. Regardless of your citizenship or immigration status, it is important to be counted because the more Missourians & Kansans respond, the more money we receive for roads, bridges, hospitals, schools, etc.
Three general reasons for filling out the census:
It is easy. There are three ways to fill out the census- online, by phone, or on paper.
It is safe. An individual's census data is not shared. The Census Bureau keeps all of the information confidential. The information is only used for statistical purposes. Names are provided to prevent duplication on data. The census will not ask any questions regarding someone's personal financial information, or affiliation with a political party.
It is important. Data collected for the census will be used for the allocation of billions of dollars in federal assistance over the next decade. Programs that will be impacted are programs that our consumers use every day- like Medicaid, Housing Choice Vouchers, SNAP benefits, and LIHEAP. For every household missed, Kansas City could lose $57,000.00 in federal assistance over the next 10 years.
Census Assistance Site Update: As some of you may or may not be aware, The Whole Person has been designated as an accessible census assistance site. With this in mind, the Coronavirus the situation is changing rapidly. And the census is no exception. The US Census Bureau has announced it is delaying sending out census takers and their mobile assistance sites. We are recommending that you fill out the census online or by telephone before coming into a Census Assistance Site. Many census assistance sites are currently closed or are limiting access to the public.
Census 2020
Important Web Links and Phone Numbers
There are three ways to fill out the 2020 Census Questionnaire:
You can do it on the Internet
You can do it by telephone
You can do it by filling out a paper questionnaire and mailing it in
If you do not respond by the end of April a Census Bureau employee will visit you
Here are the key contact information for filling out the census questionnaire and having questions answered:
Online questionnaire and information:  To fill out the questionnaire or To obtain information go to https://my2020census.gov/

Telephone questionnaire and information
LANGUAGE LINE - and - TOLL-FREE NUMBER
English, 844-330-2020
Spanish, 844-468-2020
Telephone Display Device (TDD), 844-467-2020
Chinese (Mandarin, 844-391-2020
Chinese (Cantonese), 844-398-2020
Vietnamese, 844-461-2020
Korean, 844-392-2020
Russian, 844-417-2020
Arabic, 844-416-2020
Tagalog, 844-478-2020
Polish, 844-479-2020
French, 844-494-2020
Haitian Creole, 844-477-2020
Portuguese, 844-474-2020
Japanese, 844-460-2020
If you need local Census Bureau assistance contact the following partnership representatives:
Peer Support Group around Advocacy!
TWP Consumer Advocacy Group
Meets every 4th Tuesday from 2:00-4:00pm
In light of the COVID-19 outbreak, also known as the Coronavirus, The Whole Person is taking all necessary steps to help curb its spread in Missouri and to do our part to protect the health and well-being of our consumers, staff, and fellow citizens. Effective immediately, TWP has postponed all in-person meetings, events, etc. where social distancing will be harder to maintain. TWP will remain OPEN to all staff and personnel. Wherever possible, we will hold events and meetings virtually.
Therefore, our in-person March Consumer Advocacy Group meeting is cancelled. Instead, we will host a conference call next week Tuesday, March 24, 2020 from 2:00pm to 4:00pm.
Conference Call Dial-In #: Toll Free: 866-906-7447; Participant Entry Code: 5946191  
Advocates in Action
These are real stores from consumers working to create positive change in the community
Author: Darrin Sherman, TWP Consumer Advocacy Group Member
I am visually impaired and am an avid user of public transportation here in Kansas City.  For years, I had been having a problem at the intersection of 11th Street and Grand Avenue in downtown Kansas City.  While I was working, I had to use this intersection daily to catch the bus that took me to work.
The problem I was having is that this intersection does not have an Accessible Pedestrian Signal A.KA. a talking crosswalk signal.  If there was traffic at the intersection, I could safely navigate the intersection.  The problem I kept running into was that some mornings during inclement weather or during the holidays when there was not much traffic was creating a real issue for me in that if there is no traffic, there was practically no way for me to safely cross the street  and if no one was at the intersection, I could not cross the street.  I had been requesting a talking signal at that intersection for years with no success.  I had heard that there were no funds available, it was already scheduled for replacement and so on.
It had reached a boiling point one day when I was trying to cross the street with traffic and walked out in the middle of traffic and came close to getting hit by several cars.  I finally reached out to Sheila at The Whole Person after once again getting rejected by the 311 Action line, because they told me to take my concern to the PIAC.  I reached out to Sheila at The Whole Person to ask her advice on the issue and to see if she knew of anyone that I could contact. She gave me the contact information to several of the Engineers with the City of Kansas City.  I reached out to a Sam Akula. He replied to me and let me know that he would have a talking signal installed within a month. And what do you know, the signal was installed as he promised.  Every time I am at that intersection and press the cross signal, I smile knowing that I was instrumental in getting that talking signal installed.
Housing Update
Hello, everyone! My name is Travis Rash, and I am the Housing Coordinator for The Whole Person. I hope everyone is staying safe and healthy right now. Here is an update regarding all our efforts in housing:
Partnerships
Habitat for Humanity
I will still be answering inquiries about any potential Habitat for Humanity housing opportunities. Families are selected into the program based on three criteria
A demonstrated need for housing.
The ability to pay an affordable mortgage. It is important to understand that the houses are not free. They are purchased, with a zero percent interest mortgage.
Willingness to partner with The Whole Person and Habitat KC on the completion of 350 sweat equity hours.
Housing Authority of Kansas City
I will still be answering inquiries about opportunities for individuals with disabilities to apply for Housing Choice Vouchers. Unfortunately, the allocation of Housing Choice Vouchers has slowed. The Housing Authority of Kansas City has suspended public access to protect their employees and the general public. General items to keep in mind about these Housing Choice Vouchers:
They are allocated only at the discretion and capacity of the Housing Authority of Kansas City.
They are not time-bound objects. There is no concrete timeline for determining when a voucher will be allocated.
They are not a viable solution for emergency housing. If emergency housing is necessary, additional community resources should be sought.