September 2019 Issue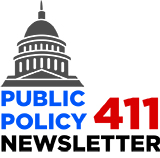 The Whole Person Policy Newsletter:  September 2019 Issue
Here are a few updates about important issues at the City, State and Federal level impacting people with disabilities and some reminders about upcoming events.
City of Kansas City
The new 2019-2023 Mayor and City Council started their terms on August 1, 2019. Find out who your councilperson is here.
State of Missouri
The First Regular Session of the 100th General Assembly adjourned on Friday, May 17, 2019. Here are some of the legislative successes signed into law by Governor Parson impacting the disability community:
On August 28, 2019 Legislation enacted during the 2019 legislative session became effective unless the legislation carried a specific date or emergency clause.
State of Kansas
The Kansas Legislature adjourned May 29, 2019 without passage of Medicaid Expansion
Federal
On August 28, 2019 the Partnership to Fight Chronic Disease (PFCD), in conjunction with several state and local organizations, presented U.S. Senator Roy Blunt's office with the 2019 Champion for Healthy Seniors Award, on behalf of seniors and individuals with disabilities in Missouri.
H.R. 3253, the Sustaining Excellence in Medicaid Act of 2019, became law on 8/6/2019.  This law increases funding for the Money Follows the Person program and provides an extension through the end of 2019.