Snack to the Future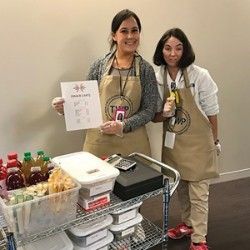 The Whole Person's Snack to the Future is a training program that benefits both the consumer and TWP staff. Snack to the Future is a snack cart that is operated and maintained by the employment team and the consumers that enter the program.
The snack cart participant will be provided training in the areas of social interactions, customer service, money exchanges, hygiene, transportation, and product management. Snack to the Future assists individuals with severe disabilities in helping them prepare to enter competitive employment successfully. Consumers will be able to offer healthy snacks to employees while pushing the snack cart through the TWP building.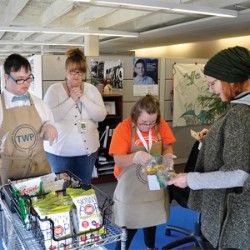 This job does have both physical and customer service aspects.  This job requires a three hour time commitment each shift. Each snack cart participant will be evaluated at the end of each shift, and are given individual goals to be met throughout their participation in the program
To qualify, Snack to the Future participants must be enrolled for services through MO Vocational Rehabilitation.