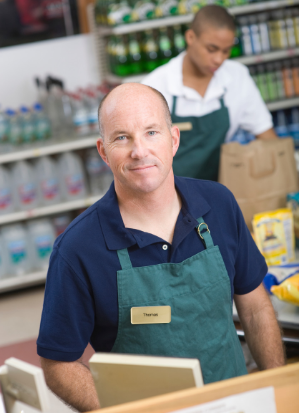 Advance registration is over.
You can register at the event but the order for the provided free lunch has been placed based on advanced registrations so it may not be available to you.
---
This registration page is for Employers, Service Providers and Government Agencies who wish to have a table at one/both of the 2019 Greater Kansas City Disability Mentoring Day Events. EACH PERSON ATTENDING must complete and submit a separate registration form.
DEADLINE to submit registration and pay fees is as follows:
Kansas Event, Friday, October 4, 2019
Missouri Event, Tuesday, October 16, 2019
Cost per Event Table Space
Employers - $200 per event, or $350 for BOTH EVENTS
Service Organizations and Government Agencies - Fee is waived/no cost
NOTE:  Each Employer, Service Organization and Government Agency receives 2 free lunches if registration received before deadline.
Special Prices for Small Business!
30-50 Employees - $50 per table
Less than 30 Employees - $25 per table
You're invited, and encouraged, to network with other employers, service providers and government agencies from 10:30am until 11:30am, enjoy a free lunch at 11:30am or listen to job seeker presentations. 
Submit payment to DMD, c/o Brian Ellefson, 15503 Marty St., Overland Park, KS 66223; or PayPal is available, contact Brian Ellefson, 913-239-9776 for details
---
The submission of this form informs DMD KC organizers of your intention to attend and submit payment for a secured space at the event(s) of your choice.  You are responsible to contact Brian Ellefson at 913-239-9776 or briman3@kc.rr.com, to process this payment.  Thank you!!
Disability Mentoring Day is a public event open to the media.  Photographers and video cameras may be present at either event.
Thank you to The Whole Person for hosting our DMD Online Registration Forms this year!