Jason Edwards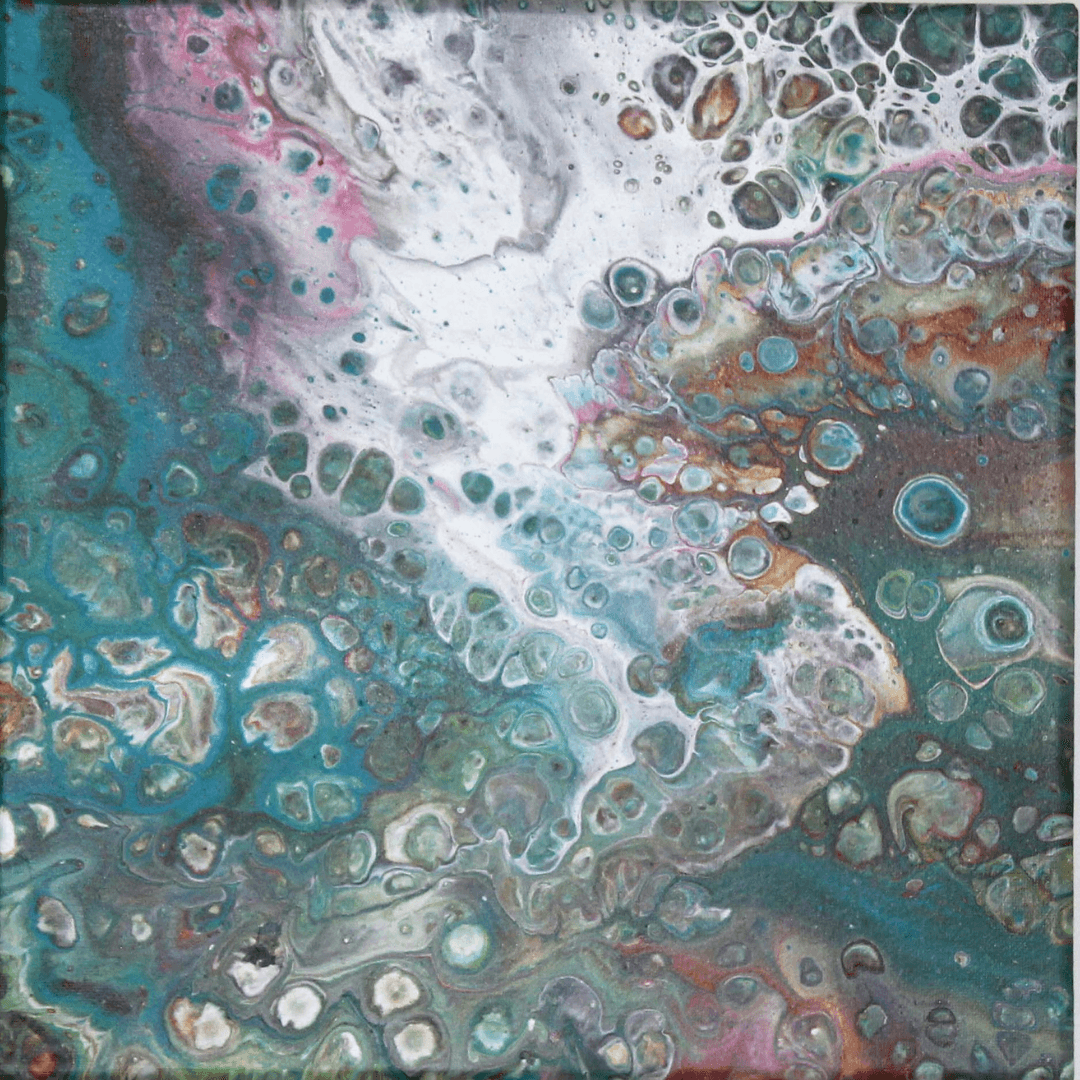 "River of White"
Created 2020; Painting, 12 x 12 x .5 inches; "This fluid acrylic pour is a mix of many colors. The white bubbled up to the top, creating the look of a river surrounded by a bluegreen meadow." - J. Edwards
---
Jason Edwards
Kansas City, MO
Artist Statement:
I have always enjoyed art in different forms, and in 2019 I learned the basics of Fluid Acrylic Pouring from a friend. I was hooked! I enjoy combining different colors and learning different pour methods to create unique designs and color combinations. I love that no two pours come out alike.
At the age of 9 I suffered a stroke. Thanks to a lot of therapy; a little humor (ok, a lot of humor, thanks Dad); help from friends and family; no small amount of determination; falling down (literally), and getting back up, I made it to where I am today. I am grateful for the joy, purpose, community, and new challenge that art brings.
How will participating impact you as an artist with a disability?
I hope by participating in Expressions that it will enable me to further by artistic ability in new directions and that art will become my future career not just a hobby. 
Purchase information:  jasonartdude555@gmail.com or visit art-dude.square.site/.
Years exhibited in Expressions:  2022