Nick Lopez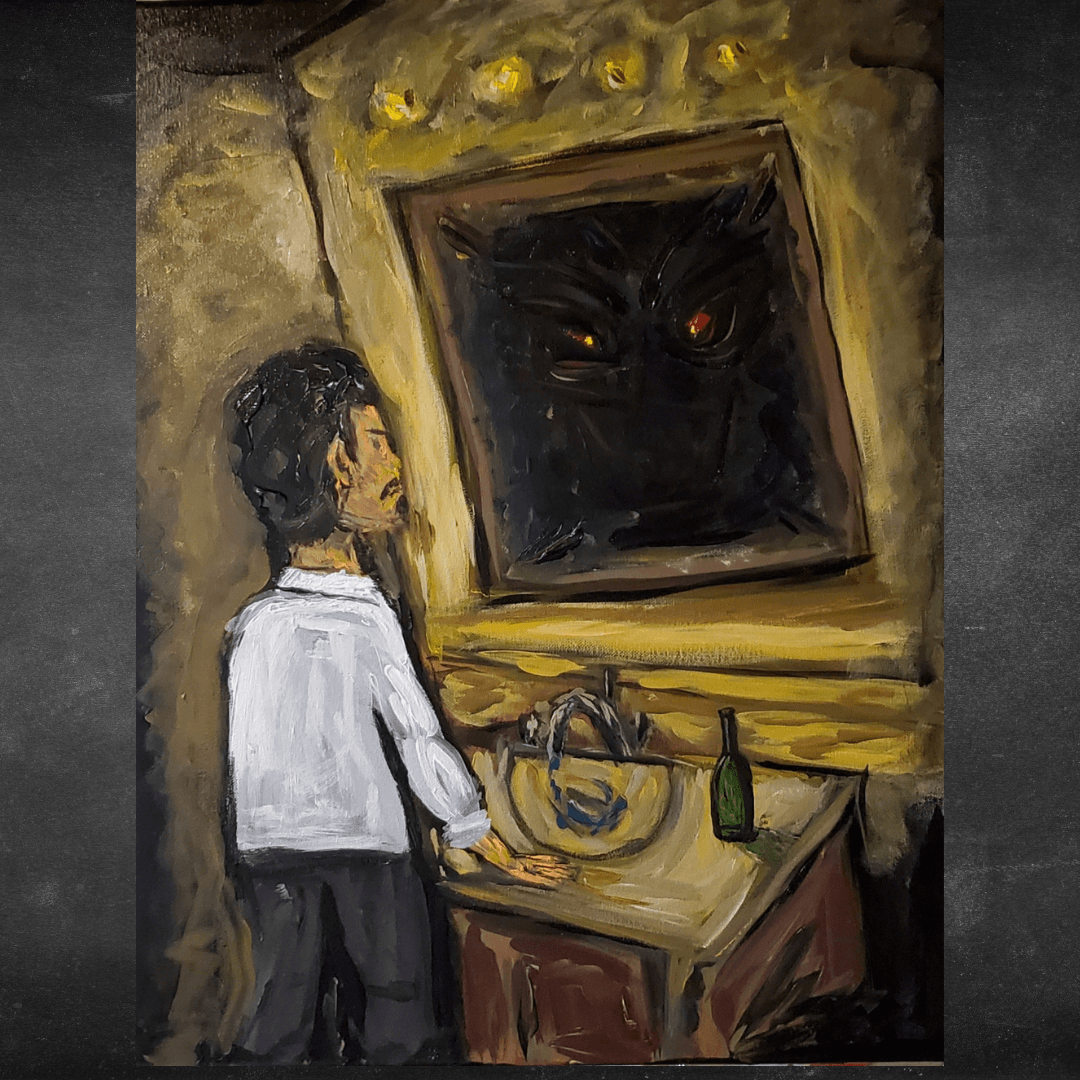 "Death in the Mirror"
Created 2021; Painting, 18 x 24 inches; "The night after burying my father I drank until envisioning him in the bathroom mirror." - N. Lopez
---
Nick Lopez
Grain Valley, MO
Artist Statement:
Painting is a release for me. That release may be pain or joy or sentiment. Art is a tool for understanding.  
How will participating impact you as an artist with a disability?
This will impact me as an artist by helping others to have the strength to reach their life goals. 
Purchase information:  
Years exhibited in Expressions:  2022