JoAnna Termini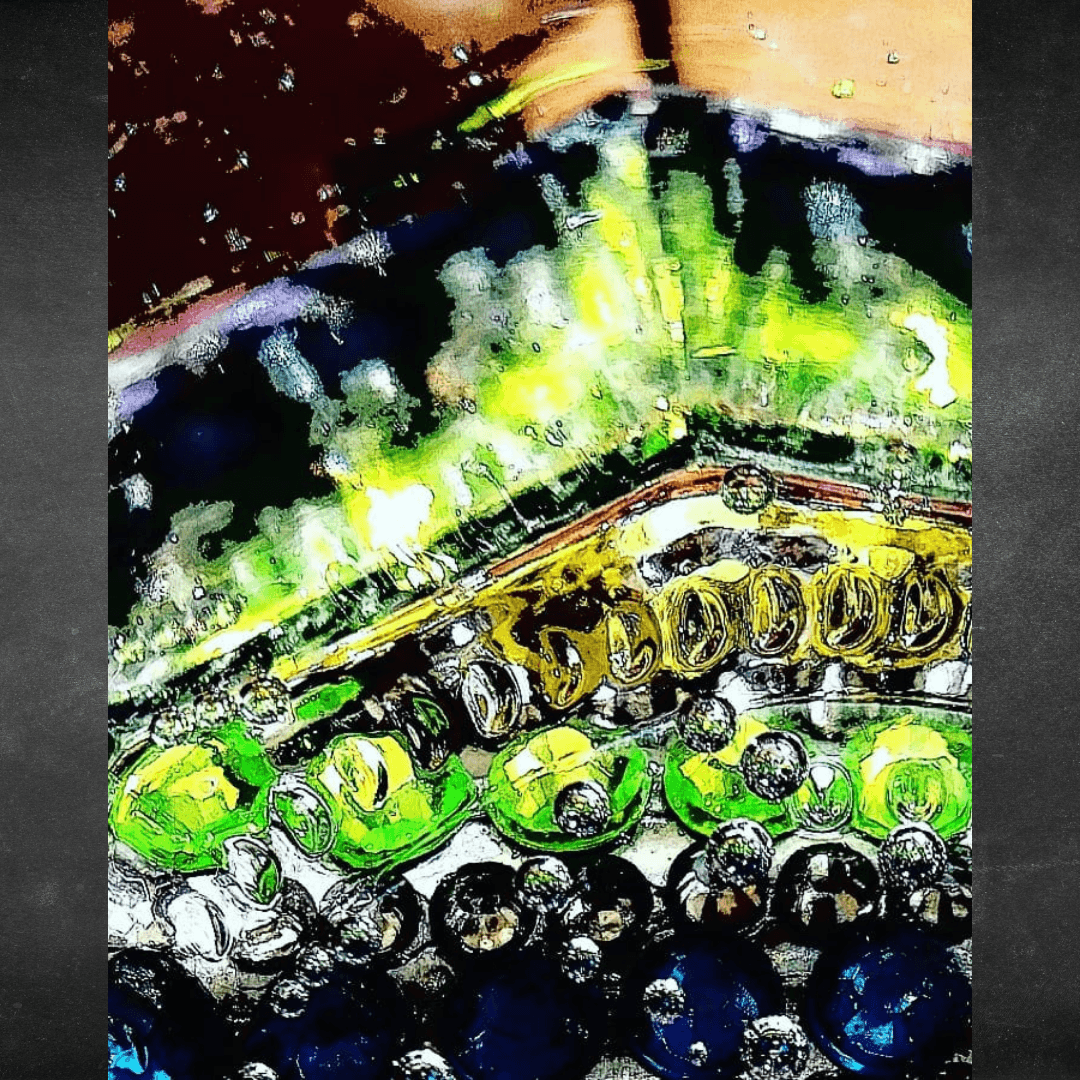 "Oxygen"
Created 2022; Mixed Media, 16 x 20 inches; LIMITED SERIES: Oxygen - Digital Art Photography/Mixed Media - On canvas.
---
JoAnna Termini
Kansas City, MO
Artist Statement:
For my digital art photography/mixed media, I create an initial pastel, watercolor, or ink sketch on paper or canvas, then I take a photo of it. I go through many tedious hours inside of many days of re-texturing and manipulating the photo on different photo-altering apps until I am satisfied with the transformed design. On top of my work in digital art photography/mixed media, I have an eye for finding abstract throughout everyday life using my camera. What may be overlooked by someone else, I find a way to turn it into an abstract piece. My angles and use of natural lighting, along with digital shading enhance each piece. You will find that my work in digital media demonstrates my creativity beyond one medium. 
How will participating impact you as an artist with a disability?
I want the world to know and understand that people with mental and physical disabilities are just as capable or more capable than every other artist. I love what The Whole Person's organization is doing for the disabled artist community. You give us a chance to shine when so many other places do not. Throughout my life, I've wanted to use my artwork as a way to inspire others to chase their dreams, no matter their mental or physical limitations, and the expressions is one more step towards doing so! So thank you from the bottom of my heart. 
Purchase information:  Instagram @joanna_t_arts; www.joannatarts.com; babyjt1978@gmail.com
Years exhibited in Expressions:  2020, 2022