Sara Unrein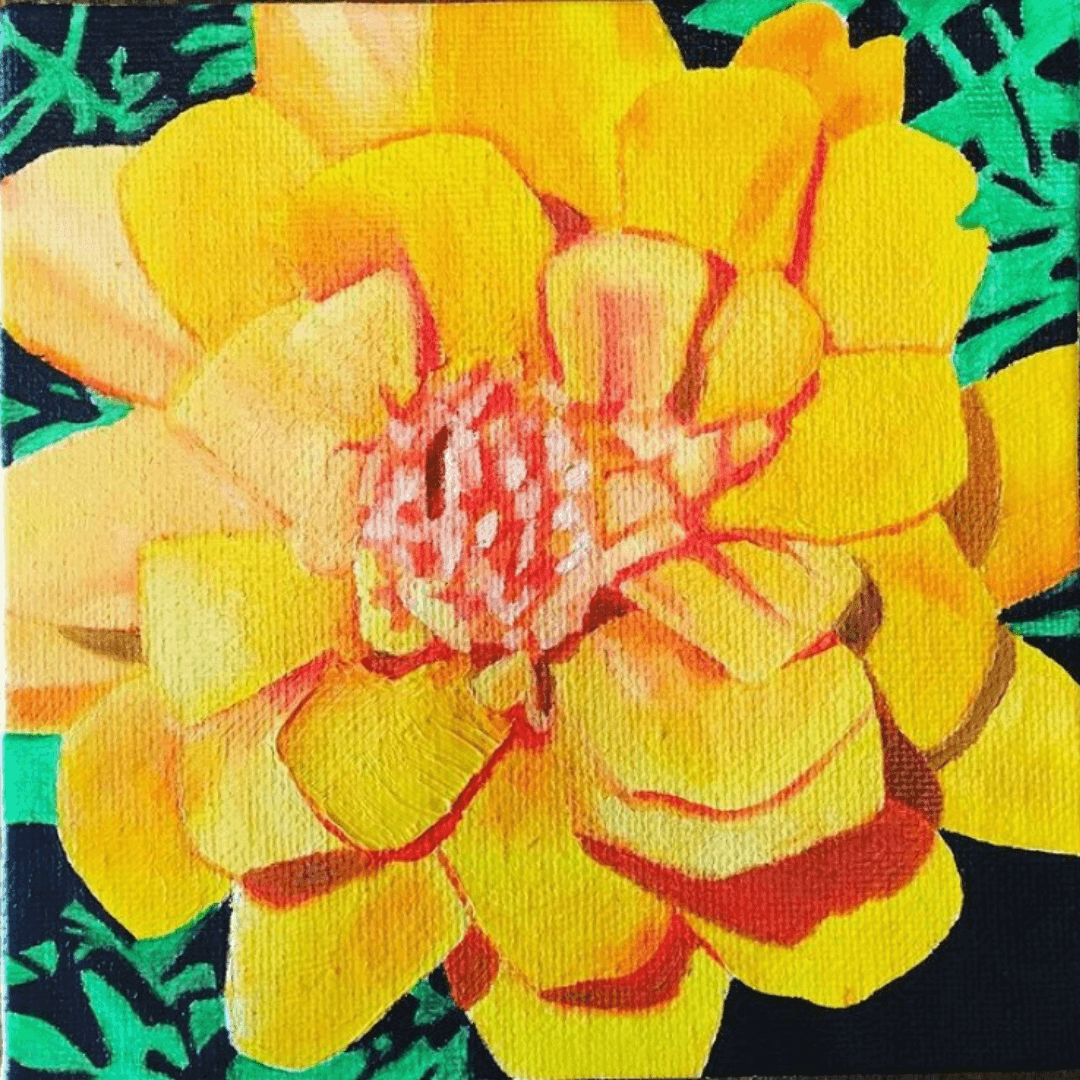 "Marigold"
Created 2020; Painting, 5 x 5 inches; "This painting is a part of a series of paintings of flowers in close detail. I was inspired to investigate the small details that most people do not notice." - S. Unrein
---
Sara Unrein
Grain Valley, MO
Artist Statement:
As a student, I am exploring many different types of art. I enjoy doing sketching and drawing, and am exploring painting with acrylics, gouache, and oil paints. I have a wide range of influences, including character drawings and painting portraits or landscapes. I have been influenced by many artists and teachers. Some of my biggest influences include paintings by Thomas Hart Benton and the drawings of Leonardo Da Vinci. Creating art and exploring new art forms is my favorite way to communicate. 
How will participating impact you as an artist with a disability?
I have autism, and it makes it hard for me to communicate with other people. Through art, I am able to express myself easily. Spoken and written communication is very hard. I've been through years of speech therapy and received help from paraprofessionals to help me get through traditional classes. However, art is natural for me. It is my hope to continue to study art and pursue a career in the arts. I am driven to use art to help others in the future. Participating in the Expressions exhibit will allow me to show my work to a wider audience and connect with other artists in the community.  
Purchase information:  www.saraunrein.art or Sara.grace.unrein@gmail.com
Years exhibited in Expressions:  2021, 2022