Kora Wilkes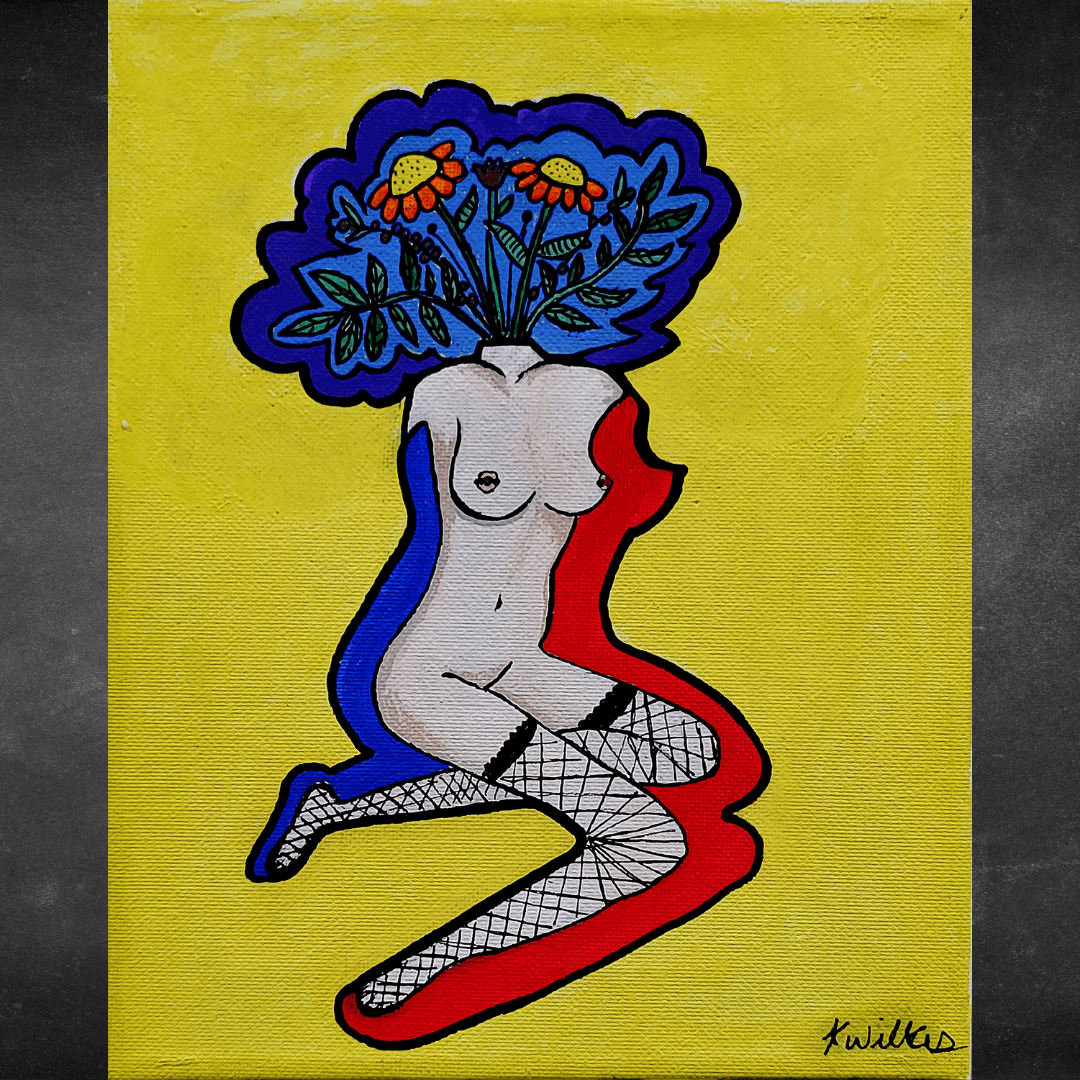 "Original Lady"
Created 2020; Painting, 8 x 10 inches; "This piece is acrylic paint on canvas. The image depicts a lady, naked wearing fishnets. The lady is positioned on a yellow background and is outlined in think lines of blue and red. The lady has various plants coming from her neck, which are also outlined." - K. Wilkes
---
Kora Wilkes
Mission, KS
Artist Statement:
My name is Kora and I am a HoH, Queer, Kansas City-based artist. I've been an artist for the bulk of my life, however, I rekindled my passion at the beginning of the COVID-19 pandemic. My mediums include acrylic on canvas, embroidery, crochet, and cross-stitch. I've always found such beauty in the female form and have been fascinated with capturing its likeness while also including my own personal touches. These paintings have really helped me keep me hopeful in this dark time in our world. While I love art, my true passion is fighting for social justice. I am a social worker and my career aspirations are to work in public policy and political reform. It is my interest to be a voice and to bring equity to the communities are represent. 
How will participating impact you as an artist with a disability?
Participating in Expressions will allow my voice to be heard. I was just diagnosed with my hearing loss back in May and my hearing has continued to decline. My hearing loss was caused by a traumatic brain injury. It has truly been a scary experience and I think participating in an art show would give me something positive to hold on to.
Purchase information:  
Years exhibited in Expressions:  2022