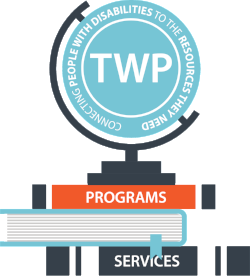 Sign up for a TWP 101 Class!
TWP 101 Tuesdays!
TWP 101 Tuesdays are small group sessions where we present the basics about The Whole Person (who we are, what we do, who we serve and how you can help).
Remaining sessions in 2020 will meet virtually on the 3rd Tuesday of each month from 11:45 am - 1:00 pm. Meeting instructions will be forwarded via email when you register.
The first 10 registrants will receive $10 gift cards to apply toward lunch. Cards will be forwarded only if you attend the session.
Those attending TWP 101 are from many spheres of influence in our Kansas City Metro Area, including local businesses, non profit organizations, community groups, and government agencies.