Hamburger Mary's Charity BINGO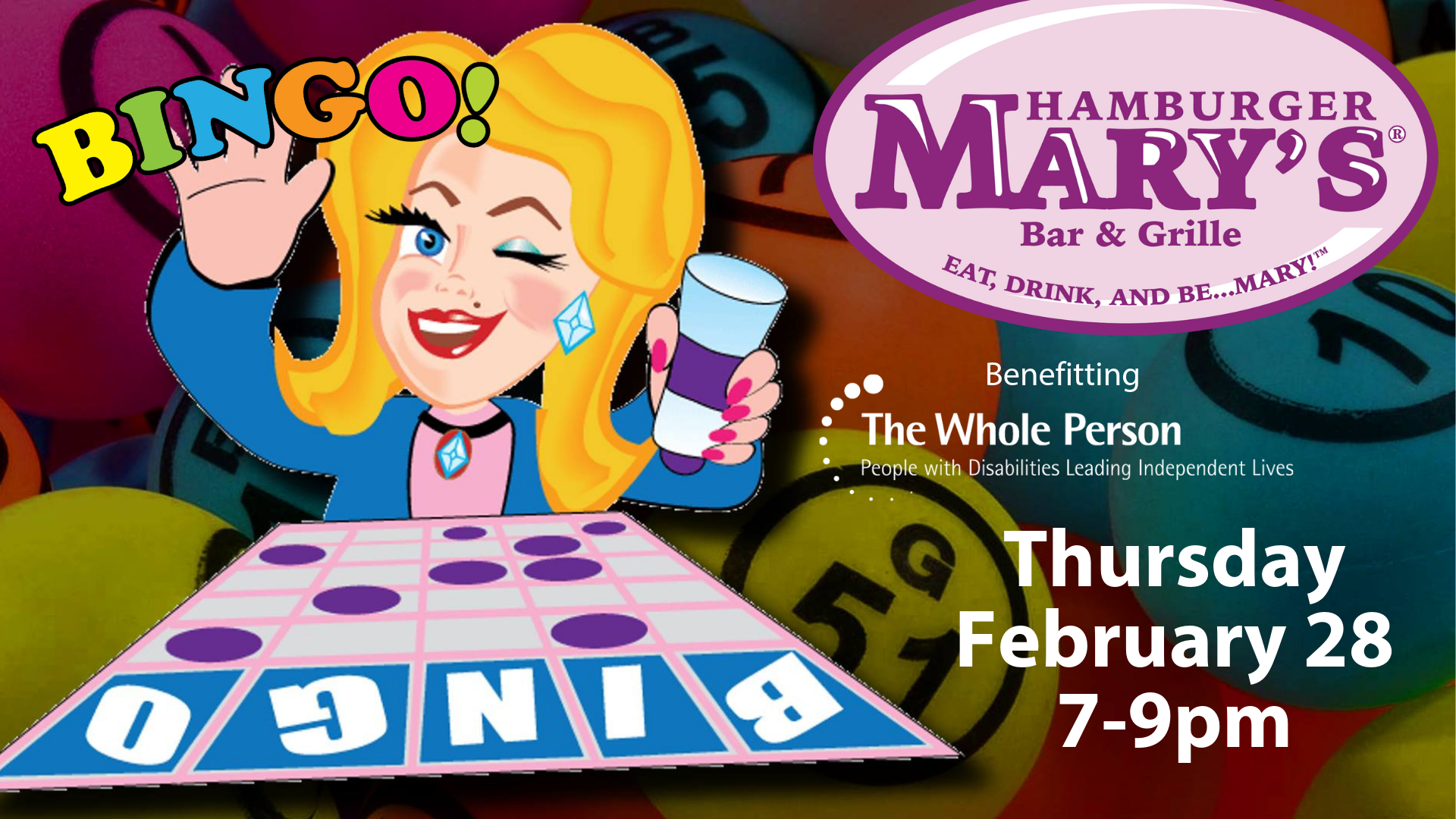 Join The Whole Person at Hamburger Mary's Kansas City! on Thursday February 28, 2019 from 7-9pm.
Hamburger Mary's, located at 3700 Broadway Rd. Ste 110, KCMO, hosts a charity drag bingo that is unlike any other! There will be amazing prizes for the bingo winners including, gift cards, KC sports themed goodies, wine and beer packages, and more!
$10 for 10 bingo cards. CASH ONLY to purchase Bingo Cards. Proceeds benefit The Whole Person.
Hamburger Mary's famed Charity Drag Queen Bingo isn't your grandma's bingo, baby! It's loud, wild, dirty, and a heck of a lotta fun. And it's all for a great cause. Great drinks, great food, great fun.
CALL EARLY TO MAKE RESERVATIONS as they fill up quickly (816) 842-1919.