It's more than just a game to some!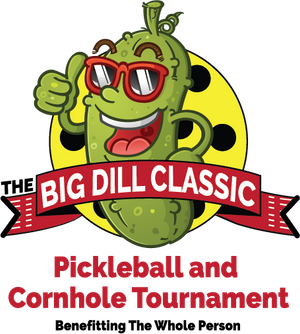 Advertise your business at our 1st Annual Big Dill Classic Pickleball and Cornhole Tournament benefitting The Whole Person's Adaptive Sports programs!
Sponsoring this tournament is an outstanding way to advertise to players and spectators participating in the tournament. Sponsorship allow us to provide players with giveaways, awards, equipment and food - all while keeping tournament costs affordable for all.  Our advertising opportunities will give your company an extraordinary return on investment. Not only will your business reach thousands of people, your business will be seen as strengthening the community and supporting people with disabilities in Kansas City.