Pledge to be a Table Host!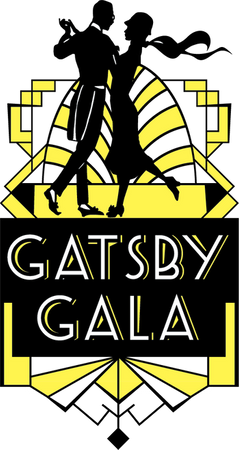 The Whole Person's Gatsby Gala Night of Independence will honor individuals, businesses and organizations that are working to further The Whole Person's mission to assist people with disabilities to live independently.
This creative black tie event of giving supports programs and services for people with disabilities throughout the Kansas City metro area.
Table Host Program
Each Table Host strives to fill a table of 10 people, creating their own guest list and spending an inspirational evening surrounded with friends and family. You can even Co-Host your table with a friend if you like.  It is a great way to guarantee you are sitting with a table full of friends.
As a "thank you" for helping to support this event, Table Hosts will be listed our program booklet and night of event signage.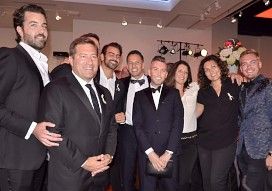 Table Host Duties
Table Hosts for the Night of Independence Gala serve a critical role in the success of the event. By pledging to sell a full table of 10 seats, Table Hosts
ensure that the event will be SOLD OUT and that our annual Gala will be a successful fundraiser for The Whole Person and our mission to connect people with disabilities to the resources they need to lead independent lives. TWP also strives to assemble a diverse group of Table Hosts in order to fully represent all communities in support of independence.
We suggest you contact your full list of potential guests in two ways. For example, talk to people personally, and then follow-up with an email or note.  Explain to them why you support The Whole Person and invite them to join you in learning more about the organization at this fabulous event.
There is no financial commitment to become a Table Host other than purchasing your own ticket (at a discounted rate of $125 per ticket - up to 2 tickets) and we only ask that you will do everything you can to fill your table. Start soon...calendars fill up early!
How it Works - Step-by-Step!
Sell a full table of 10 seats for the Gatsby Gala - Night of Independence Gala at a cost of $150 per ticket. (Your table guests can purchase tickets online here - make sure they indicate that you are their table host.)
As Table Host you get a discount rate of $125 for up 2 tickets (for yourself and a guest or Co-Host).
Fill your table and submit guest names and contact information by Friday September 4, 2020.
To be listed in the Gala invitation, submit payment and guest list no later than Wednesday, July 1, 2020.
Download a Take Host Packet below.
This packet contains information about the program and a fillable form for you to submit your guest list.
PDF download