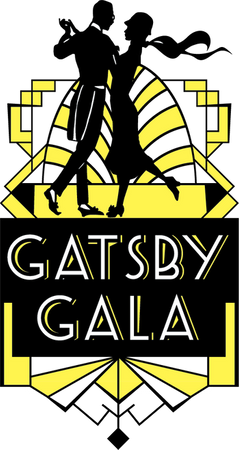 Gatsby Gala Nominations
Every year we honor individuals, organizations and businesses in Kansas City who advocate for people with disabilities through their actions and support. We welcome nominations from our community for the awards listed below.
Please complete the online form at the bottom of this page to submit the name of the person, business or organization you wish to nominate.
2020 Nominations have closed
---
The Award Categories are:
Individual Award:  Recognizes an individual who has been a champion of people with disabilities through their actions or involvement in organizations, events and their community. (Previous awardees include: Jed Stockham, Deb Reithmeyer, David Jones, Tom and Debra Craig, and Tina and Leon Jackson, Adam Lane, Erin Brown, Sarah Castle and Kevin Moore)
Corporate/Organization Award:  Recognizes a business or organization for outstanding accomplishments in increasing the quality of life and promotion of inclusion of people with disabilities in their community. (Previous awardees include:  Assurant Employee Benefits, DaVita and the Dream Catchers Division, 360 Architecture, Centric Projects, FOX 4, AMC Theaters, The Nelson Atkins Museum of Art, Synchrony Financial, the Kansas City Royals and Sprint)
Civic Leader Award:  Recognizes an individual or organization which inspires others to make a difference by engaging with elected officials and key stakeholders in discussions to promote policies that support the mission of The Whole Person and independent living for people with disabilities. (Previous awardees include: Congressman Emanuel Cleaver II; Representative Jeff Grisamore; Jay Nixon; Diane Burnette and MainCor; Mark Gash and City of Olathe, Kansas, Persons with Disabilities Advisory Board; the Jackson County Sports Commission, the City of Independence, MO and Rep. Judy Morgan, Rep. Cody Smith and Former Mayor Sly James)
Volunteer of the Year Award:  Recognizes an individual who has contributed volunteer hours/service at an extraordinary level of dedication. (Previous awardees include:  Jeremy Tercey, Michael West, Larry Baker and Jim Fitzpatrick)
Organization/Corporate Volunteer Group of the Year Award:  Recognizes an organization or corporate group who have contributed volunteer hours/service at an extraordinary level of dedication. (Previous awardees include:  Netsmart, Cerner and CREMA)
Paul H. Levy Founders Award:  Named for the founder of The Whole Person, this award recognizes an individual who, through their life's work, has been a tireless advocate for people with disabilities in the Kansas City metropolitan area. This individual embodies a passion to continue the work of Paul H. Levy in the civil rights movement of the independent living philosophy, a self-help model of advocacy and service by and for people of all disabilities. (Previous awardees include:  Jean Bailey Smith, Dr. Charles Wheeler, Joseph Matovu, Don Harkin and Ability KC (formerly Rehabilitation Institute of Kansas City), Susie Haake, Sally Firestone, David Westbrook and Ray Petty)