What is the Americans with Disabilities Act?
July 26, 2018 marks the 28th Anniversary of the Americans with Disabilities Act (ADA). Celebrations of the signing of the ADA by President George H.W. Bush on July 26, 1990 take place across the nation each year in July.
The ADA and the ADA Amendments Act of 2008 (ADAAA) give civil rights protections to individuals with disabilities similar to those provided to individuals on the basis of race, color, sex, national origin, age, and religion. The ADA and ADAAA also assure equal opportunity for individuals with disabilities for access to businesses, employment, transportation, state and local government programs and services, and telecommunications.
"Because of the outreach, training and technical assistance the ADA National Network has done to promote voluntary compliance with the ADA, people with disabilities now have better access to businesses, buildings, state and local government programs and services, as well as increased opportunities for competitive employment.  And their opportunities for full participation in community life are increasing every day, " said Pamela Williamson, Director of the Southeast ADA Center.
TWP celebrates and honors this landmark civil rights legislation. It has contributed to the opportunities we have been given to serve people with disabilities in the Kansas City metro area. Each year through our July Jubilee Celebrations, The Whole Person acknowledges the importance of the ADA and the opportunities it provides people with disabilities to live independently.  Learn more about the July Jubilee under our News & Events page.
---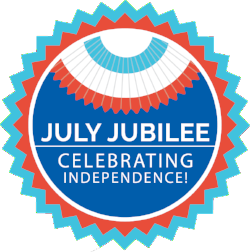 July Jubilee 2018 - Celebrating the 28th Anniversary of the ADA!
Every year in late July, The Whole Person celebrates the anniversary of the Americans with Disabilities Act (ADA) at our offices located at 3710 Main Street.  We have a neighborhood party with vendors, artisan booths, speakers, community partners, live music and performers.  Join us as we celebrate this year!