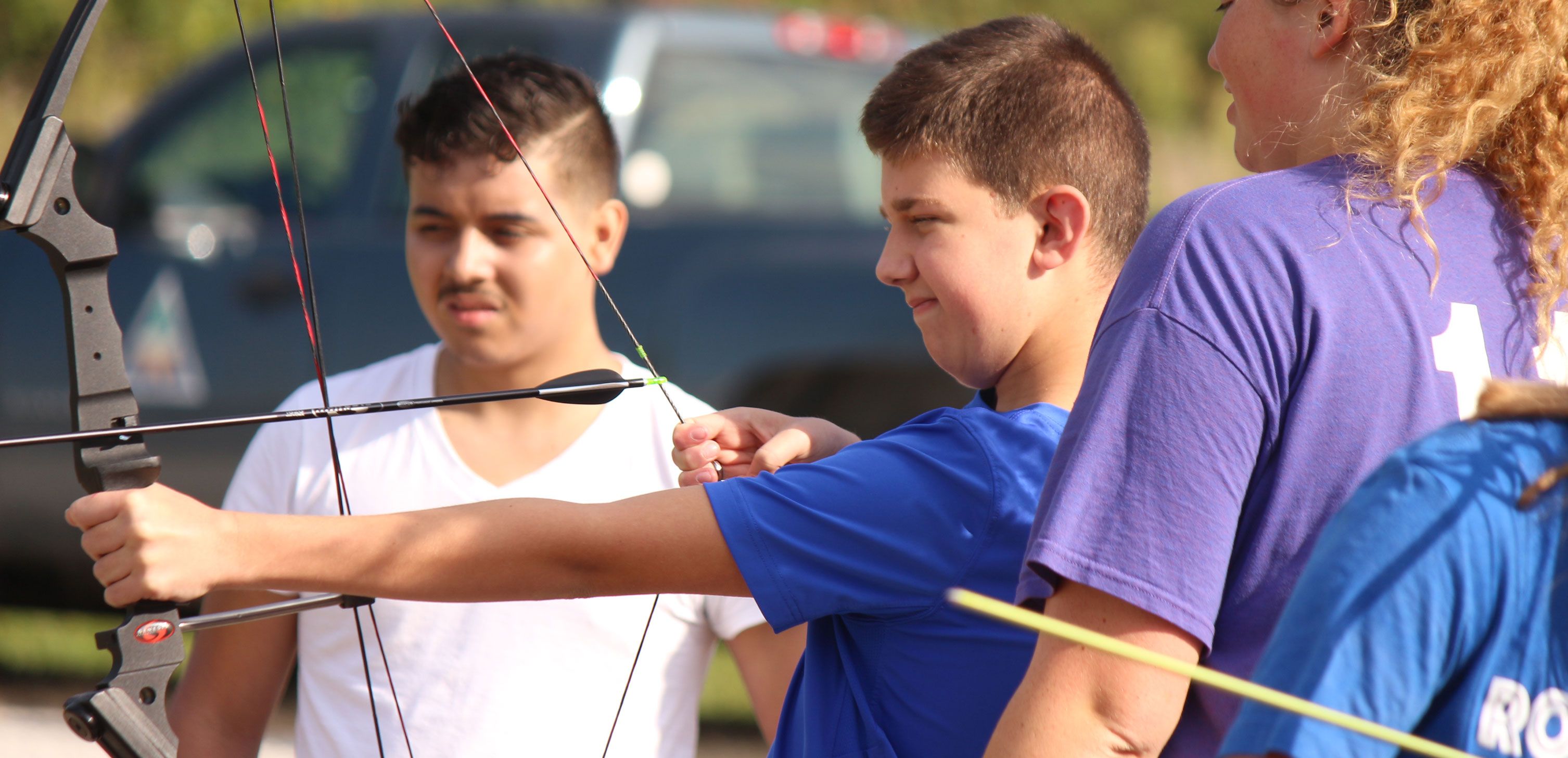 The Whole Person is collaborating with Kansas City Parks & Rec to offer adaptive archery. By definition, Archery is the practice of using a bow to propel an arrow through the air, with the intention of hitting a target. Archery is a sport that anyone can do; it is inclusive of all ages, genders and abilities. Athletes with physical or cognitive limitations just need the encouragement to pick up a bow and learn. Archery is excellent exercise, therapeutic, reduces stress and is fun.
The Inclusion Coordinator from Kansas City Parks & Rec and the Recreation Outreach Coordinator from The Whole Person are both Certified Archery Instructors. These two adaptive sports coordinators  have experience in working with individuals who have a wide variety of disabilities including: Brain Injury, Stroke, Multiple Sclerosis, Down Syndrome, Autism, Developmental Disabilities, Intellectual Disabilities, Guillain Barre Syndrome, Parkinson's, Spinal Cord Injuries, Spina Bifida, Cerebral Palsy, Muscular Dystrophy, Muscular Atrophy, and individuals who have hemiparesis.
If you are interested in participating in adaptive archery, but are unsure of your abilities to do so, contact Taryn Andersen taryn.andersen@kcmo.org or Dr. Melissa Burns PsyD, MBurns@thewholeperson.org, to schedule a time for an assessment.
This video shows a young man in wheelchair shooting an arrow at a target during Adaptive Archery workshop conducted by The Whole Person and Kansas City Parks and Rec.