Kansas City Royals Wheelchair Softball Team
The Kansas City Royals, are a National Wheelchair Softball Association (NWSA) team, associated with the Midwest Adaptive Sports program. Two members of the team are with Team USA, John Teegarden (2016) and Paul Burley (2017, 2018).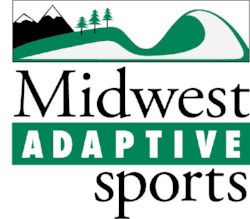 Over the last couple few years, the team has continued to add talent with 2017 Division 2 "Rookie of the Year," Matt Bollig, and 2017 Division 2 "Quad of the Year," Tom Knaus. The expectations are high for the 2018 season as the team battles to not only finish in Division One, but to compete in the 2018 Wheelchair Softball World Series, played on August 9th-11th, 2018 at the Community America Ballpark near the Village West developmental area.
Practices will be held on Sundays from 1:00 – 3:00 pm at one of the following locations in Spring 2018.
Pleasant Valley Road Athletic Complex, 6401 NE Pleasant Valley Road, Kansas City, MO
Gage Park, 4200 SW Conservatory Drive, Topeka, KS
Contact John Teegarden for practice information.