Worry Less and Age Better with BenefitsCheckUp®
The Whole Person has partnered with the National Center on Aging (NCOA) to connect older adults and people with disabilities with benefits programs that can help pay for health care, medicine, food, utilities, and more, with BenefitsCheckUp®, a comprehensive online tool to connect older adults and people with disabilities to benefits.
We'll make it easy to see if you may be eligible—and then help you find out where to apply online or how to get help from our Benefits Counselor, Lorna Murray.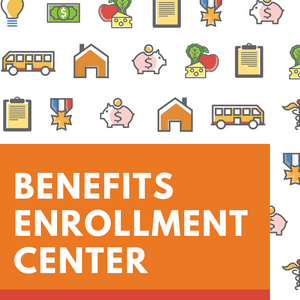 Learn How to Get Help Paying for Food
The Supplemental Nutrition Assistance Program (SNAP) is the largest federal food assistance program, helping individuals, families, and people with disabilities buy food to maintain good health. Contact us to find out if you're eligible to get help paying for groceries.
See What Key Benefits Programs You May Qualify For
BenefitsCheckUp can help you assess whether you can get help from programs before you apply. Contact us to find out if you may be eligible for key benefits programs, including the Supplemental Nutrition Assistance Program (SNAP), Medicare Savings Programs, Medicaid, Medicare Part D Low Income Subsidy (LIS) - Extra Help, among others.
Find Help with the Cost of Medicine
Did you know patient assistance programs (PAPs) are offered by some drug manufacturers to help older adults, low-income individuals, and persons with disabilities afford prescriptions? Contact us to find out how you can get help paying for your medications.
---
The BEC designation allows TWP to work with consumers to identify and enroll in entitlement benefits and assistance programs in the community they might not have known about, or help if they need assistance to complete the applications. These programs include, but are not limited to, these core benefits:
BECs also helps seniors and younger adults with disabilities to apply for other programs, such as Supplemental Security Income, State Pharmaceutical Assistance Programs, local transportation assistance, tax relief, and more.
Anyone meeting the criteria below may apply; you do not need to be a current consumer of TWP. We will take applications from residents of Kansas and Missouri.
To qualify for the program you must fall into one of the following categories:
A low income Medicare eligible senior
A person with a disability
Complete form below to get started!