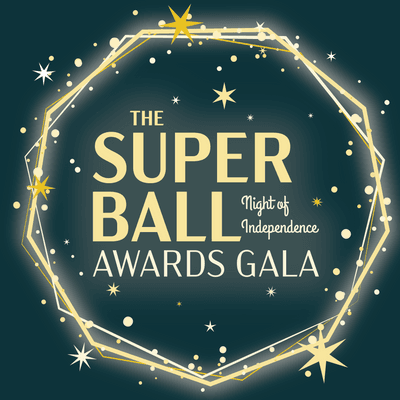 The Super Ball
Night of Independence Awards Gala
NEW DATE!
Saturday, October 1, 2022, 6-9pm
The North Club at Arrowhead Stadium
8/8/22:  We had to unexpectantly move our Gala to Saturday, October 1 due to re-scheduling by the venue. Please note the new date. We apologize for any inconvenience.
Sponsorship and Tickets Available Now.
Purchase online below.
Our largest fundraiser of the year!
Our Super Ball Night of Independence Awards Gala is The Whole Person's signature fundraiser which honors individuals and organizations that are working to further our mission to assist people with disabilities to live independently.
This creative black-tie evening of giving begins with a cocktail hour (cash bar).
Check out silent auction items, arrayed on tables near windows overlooking the football field, before enjoying a buffet dinner served at 7pm.
Program begins at 7:30pm and includes videos from our award winners, an exciting live auction with unique vacation packages.
Funds raised at the Gala will directly support TWP to assist with expanding our community-based programming for people with all types of developmental/cognitive, mental, sensory, and physical disabilities.  This programming is aimed at promoting, supporting, and empowering independent living choices, preventing institutionalization and being as responsive as possible to the needs of Kansas City residents who live with one or more disabilities. Nearly all our programs and services are provided for free supporting approximately 2,500 clients annually.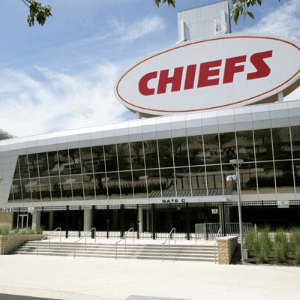 We hope you'll join us for a touchdown of a night at Arrowhead Stadium! Have a ball while we honor individuals and organizations that have truly helped advance The Whole Person's mission to support people with disabilities in living independently.
Be prepared for a delectable dinner buffet, exceptional treasures up for auction, and a night you won't soon forget.
---
Purchase Sponsorships and Tickets Here!
$ Click to add item to your Shopping Cart
Exclusive Premier Recognition! Includes 24 tickets (3 tables) and private guided tour of Arrowhead before event

Exclusive Prominent Recognition! 16 tickets (2 tables)
---
Night of Independence Award Winners
Every year we honor individuals, organizations and businesses in Kansas City who advocate for people with disabilities through their actions and support.
Anna Sarol

Westlake Ace Hardware

Susie Haake Volunteer of the Year

Spinning Tree Theatre

Organization of the Year
Andrew & Michael Grayman-Parkhurst
Thank You to our Co-Chairs!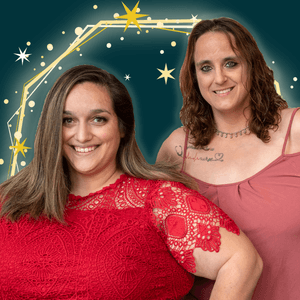 Gala Co-Chairs
We would like to thank Jessica Barranco and Sherry Duncan who are serving as Co-Chairs of the "Super Ball" Planning Committee.  Jessica is a Labor and Employment Attorney; JD, MBA, at Fisher & Phillips LLP.  Sherry is a Licensed Practical Nurse for the In-Home Services team at The Whole Person. 
Other committee members include Anna Lurvey, Kate Martinez, Susie Swanson, Carol Price, Molly Weis, Jordan Ward, and Josey Wodke.
---
Thank you to our Sponsors
Underwriting Level Sponsor
Advocate Level Sponsor
Partner Level Sponsors
Supporter Level Sponsors