Founded in 1978, The Whole Person connects people with disabilities to the resources they need by supporting independent choice and advocating for positive change in our community. The Whole Person continues to provide many services to the Kansas City community. These services include housing transition and independent living, personal assistance services, home modification services, job training, advocacy, support groups, transportation and much more. Last year we served 2,274 individuals, and this number is growing. Our efforts to provide services for people in need cannot continue without the support of our community partners.
Thank you for your support!
It is with conviction in our mission that we ask you to support this year's annual fund campaign. Please view our commitment form and consider investing in The Whole Person and our community.
Please contact me anytime. I would love to have you come visit The Whole Person and take a tour.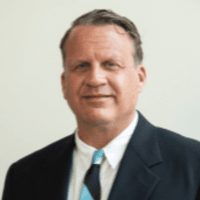 Thank you and best regards,
Hayward Lafferty
Director of Development
816-500-1362 (cell phone) 
hlafferty@thewholeperson.org