Volunteers are the heart of The Whole Person.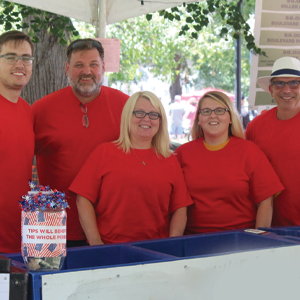 There are many ways that we can put your talents and skills to work. Whether you are an individual, church, club or corporation, or have a lot or limited amount of time to give,  we have a variety of volunteering options that will work for you.
Below you will find a list of volunteer opportunities that are currently available. If you find one of interest, click the title to sign up!
Current Volunteer Opportunities Available
Click event below to see list of opportunities available.
Volunteers are needed in 3 areas on the opening day of the "Access + Ability Exhibit" at The Nelson-Atkins Museum Of Art on Saturday, October 19, from 1-5:00 pm. Celebrate the opening of Access + Ability and assist participants in a field day highlighting adaptive sports designed for all, including archery, power soccer, tennis and general mobility. Rick Haith, recreation outreach coordinator at The Whole Person and a certified therapeutic recreational specialist and adaptive recreation and sports specialist, leads the event joined by experts and athletes for an afternoon of learning and fun.

This event takes place every 1st and 3rd Saturday of every month. A background check is required for all volunteers. Forms will be sent to you upon confirmation of volunteer sign up.

Volunteers are needed for a Bowling activity with our Blind Low Vision Experience (BLVE) group. Activity is on the second Monday of every month at Ward Parkway Lanes (1523 W 89th) from 6:30-9:30 pm. Volunteers will assist participants to get their shoes and bowling ball, guide them to the bowling lane, and sign them into the scoring system. We also assist those who need help finding their ball and guiding them to the lane.

No Coast Tennis is TWP's competitive tennis team. The team practices every Wednesday night from 6-8. All volunteers must have background check. Forms will be sent to you upon receipt of volunteer sign up.
---
For all other Volunteer Opportunities, complete form below: