Planting Independence April 9 & 10, 2021
---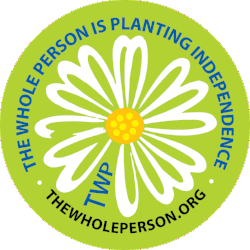 TWP is "Planting Independence – One yard at a time"
This program provides assistance with general yard clean-up to consumers who receive services, or are in any of our programs, that own or rent their homes.  TWP partners with volunteer groups to perform low to moderate risk activities such as mowing, raking, weeding, and planting. (Excluded activities are lifting over 50 lbs or handling or removing any hazardous material.)
Yard maintenance can be a tough situation for people with disabilities. This activity with our volunteers helps TWP Consumers get a handle on their yards and avoid unnecessary fines from the city where they live. This is an excellent volunteer opportunity for individuals, families, clubs, schools, scouts, organizations, and businesses who are looking for an activity to give back, be outdoors, and serve individuals in our community that live with disabilities.
---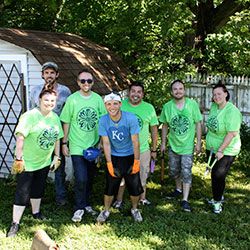 Seeking Volunteers to Plant Independence!
We are always seeking volunteer groups and individuals to help with the Planting Independence Program. Please contact Kelly Grooms at 816-627-2232 (or email to kgrooms@thewholeperson.org) if you would like to provide support with our "Planting Independence" initiative. If you are an individual we will add you to an existing group. One person from each group will be required to attend an "Information Session" at The Whole Person to receive details about their assignment and to get supplies to assist with the work.
CLICK HERE to register for our 2021 event!
---
In-Kind Donations are greatly appreciated for Planting Independence:
•    Pruners and shears
•    Weed eater
•    Rakes
•    Yard waste bags
•    Gloves and miscellaneous yard tools
---
2021 Planting Independence Sponsors
Landscape Architect Level Sponsor
---
Horticulture Specialist Level Sponsor
---
Groundskeeper Level Sponsor
Green Thumb Club
Kurt Kavanaugh Orthodontics
---