Media
For media inquiries, interviews or statements, please contact Natalie Holmgren at nholmgren@thewholeperson.org, or 816-561-0304.
---
Writing and Reporting about People with Disabilities
Click links for helpful information.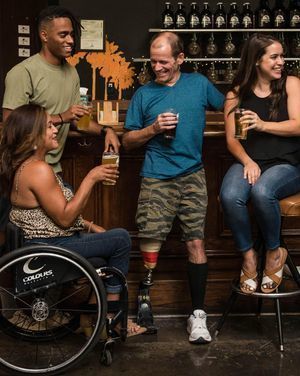 "The goal of the NCDJ is to provide support and guidance for journalists as they cover people with disabilities. The NCDJ does not advocate a particular point of view; it is concerned with the journalistic principles of accuracy, fairness and diversity in news coverage. Reporters who cover disability issues as a beat and those who may occasionally report on people with disabilities or disability issues may find the center a useful resource for information and the exchange of ideas."

The words you use and the way you portray individuals with disabilities matters. This factsheet from ADAT.org provides guidelines for portraying individuals with disabilities in a respectful and balanced way by using language that is accurate, neutral and objective.

If you are a reporter or other type of professional communicator, you consult your profession's style guide. That's why the first edition of the Guidelines, published in 1984, was modeled after the Associated Press (AP) Stylebook. We wanted to reach reporters and editors, whose word choice influences their audience's attitudes toward people with disabilities.