Meet the Employment Services Team
TWP's Employment Services Department is excited about the new year to come and confident of our growth and potential.
We want to thank each and every member of the VR staff we work with and we look forward to our continuing partnership!
Members of our Team
---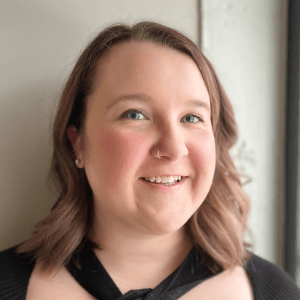 Halie Bishop
Employment Services Manager
816-872-1616
hbishop@thewholeperson.org
Halie has been the Employment Services Manager at TWP since January 2023. Before coming to TWP, Halie spent several years teaching post-secondary special education in the Chicago, Illinois and Kansas City, Missouri areas. She also has experience as an Employment Specialist and Job Coach. Halie received her B.S. in Cross-Categorical Special Education from the University of Missouri and her M.Ed. in Secondary and Transition Special Education from the University of Kansas. She has a passion for helping consumers achieve independence and making local communities more inclusive for individuals of all abilities.
---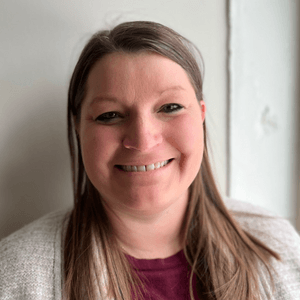 Megan Dudas
Employment Specialist
816-659-9408
mdudas@thewholeperson.org
Megan began working as an Employment Specialist with TWP in February 2023. Before working at TWP, Megan has had experience as an Employment Specialist with St. Louis Arc and has worked as a paraprofessional. Megan received her bachelor's degree in social work from the University of Central Missouri State in 2010 and her master's degree in special education from Fontbonne University in 2017. Megan enjoys her role because every day is different, and she likes working with a variety of individuals to help them achieve successful employment by addressing each of their goals and unique challenges. 
---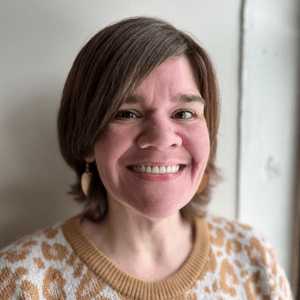 Shelly Osgood
Employment Specialist
816-561-0304
sosgood@thewholeperson.org
Shelly has been with TWP as an Employment Specialist since February 2023. Prior to this, Shelly worked as a Missouri Department of Mental Health service provider for employment services as well as community networking services for the IDD population.  Shelly has a passion for advocacy and public policy and looks forward to connecting with clients and organizations alike.