Meet the Employment Services Team
TWP's Employment Services Department is excited about the new year to come and confident of our growth and potential.
We want to thank each and every member of the VR staff we work with and we look forward to our continuing partnership!
Members of our Team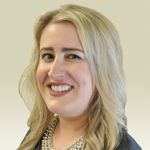 Katie Crump
Employment Services Manager
816-872-1616, kcrump@thewholeperson.org
Katie began working at TWP as a Supported Employment Specialist in July 2014. In July 2017, she transitioned to Employment Services Manager. Katie has experience working with youth diagnosed with developmental disabilities. Prior to her work with TWP, she worked as a site coordinator for a program called Fun and Fitness with Friends which focused on social skill intervention for children and youth with developmental disabilities. Katie received her B.A. in Social Work from Avila University and has a dual LBSW in the state of Missouri and Kansas.
---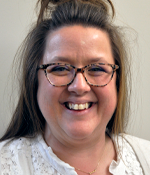 Kari Chester
Employment Specialist
Kari has been with TWP since August of 2016 as an Employment Specialist. Her focus has been in serving Youth Transition referrals. Kari is excited to work with The Kansas City Metro area VR Offices and help clients both ES and SE connect with the right job for them. Prior to working with TWP, Kari worked for 10 years in missions and community work in Romania and Germany serving youth and their families with schools, garden planning, job leads, micro enterprise and family health. Before that, Kari worked with at risk teens as a mentor and as a Youth Pastor. Kari received her Bachelor's Degree in Business Communications/Marketing with a minor in Biology and Broadcasting from Ottawa University.
---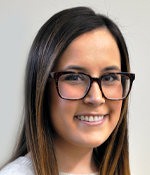 Kayla Young
Employment Specialist
Kayla has been with TWP as an Employment Specialist since November 2018. Prior to this position, Kayla was an Employment Services Intern at TWP from August 2017- April 2018. Kayla received her BSW from Avila University in May 2018 and recently earned her MSW from Saint Louis University with a Clinical concentration in August 2019. While receiving her MSW, Kayla completed her practicum at Operation Breakthrough as a Family Advocate Intern from January 2019-September 2019. Currently, Kayla is stationed at the Kansas location primarily working with our Pre-Employment Transition (Pre-ETS) Program in Kansas. Pre-ETS is a work-based learning program for high school and transition aged students. Kayla individually works 1:1 with these students in Johnson, Wyandotte, and Leavenworth counties, in completing their work-based Learning experience.
---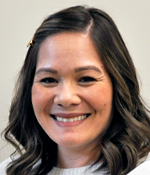 Lea Klepees
Employment Specialist
Lea has worked at TWP since March 2016 where she started in the Resource Development Department. Since then, Lea has moved to the Employment Team where she works with clients in both Missouri and Kansas. As a person with a physical disability herself, Lea uses her personal experiences to help clients self-advocate and work toward their employment goals. Lea also volunteers on TWP's Expressions Art Exhibition Committee, as well as facilitates TWP's Life with SCI/D Peer Group. Lea received her bachelor's degree in Anthropology from the University of Hawai'i.
---