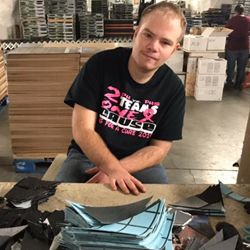 A Resource for Employers to Add Qualified Employees
The Whole Person works with talented job seekers, assisting them to find a job where their skills, knowledge and abilities are a strong match for essential job functions.  We provide screening and analysis of aptitude, soft skills and specific job skills.
The Whole Person's Employment Services team provides support to your organization and to the employee during initial training so that the individual is productive, meets your expectations and contributes towards business success.
We assist employers in finding qualified candidates to create a diverse workforce. Broadening your recruitment efforts to include persons with disabilities provides a competitive edge and assists your organization to reach its maximum potential.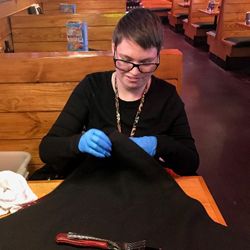 We provide information and support regarding:
Recruiting/Screening/Referral
Disability Consultation and Training
Assistive Technology / Job Accommodation Solutions
State and Federal Financial Incentives
Visual Management (proper use and positioning  of Braille signage)
Collaboration on job fairs to attract well qualified applicants who have disabilities.
Contact us!
If you would like to develop a productive, diverse workforce and an inclusive recruiting approach, please contact us.  Our staff have the privilege of connecting job seekers who want to make a positive difference and use their gifts, with employers who need reliable and capable staff.  
To meet in person, or talk by phone, contact us at 816-561-0304.