Adaptive Pickleball
Join us for Adaptive Pickleball!
FREE to all participants, but you must RSVP the Monday BEFORE each event date.
Tuesdays from 1:00-2:00pm
DATES: October 3, October 17, October 31, November 14, November 28, and December 12.
Held at Chicken N Pickle, 1761 Burlington Street, North Kansas City, MO 64116
Interested? RSVP to adaptivesports@thewholeperson.org
Limited Space*  RSVP to play!
---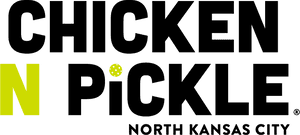 Chicken N Pickle is a unique, indoor/outdoor family entertainment complex that includes a casual, chef-driven restaurant and sports bar, pickleball courts and professional instruction, space for live entertainment, a variety of yard games and space to lounge outdoors with (or without) your dog. It is a warm and welcoming environment that brings together people of all ages. People from all over the community can engage in the joy of being human
---
If you are interested in Adaptive Pickleball, or other adaptive sports and recreation activities, contact Kate Hwang, at adaptivesports@thewholeperson.org.
---