April Marie Mai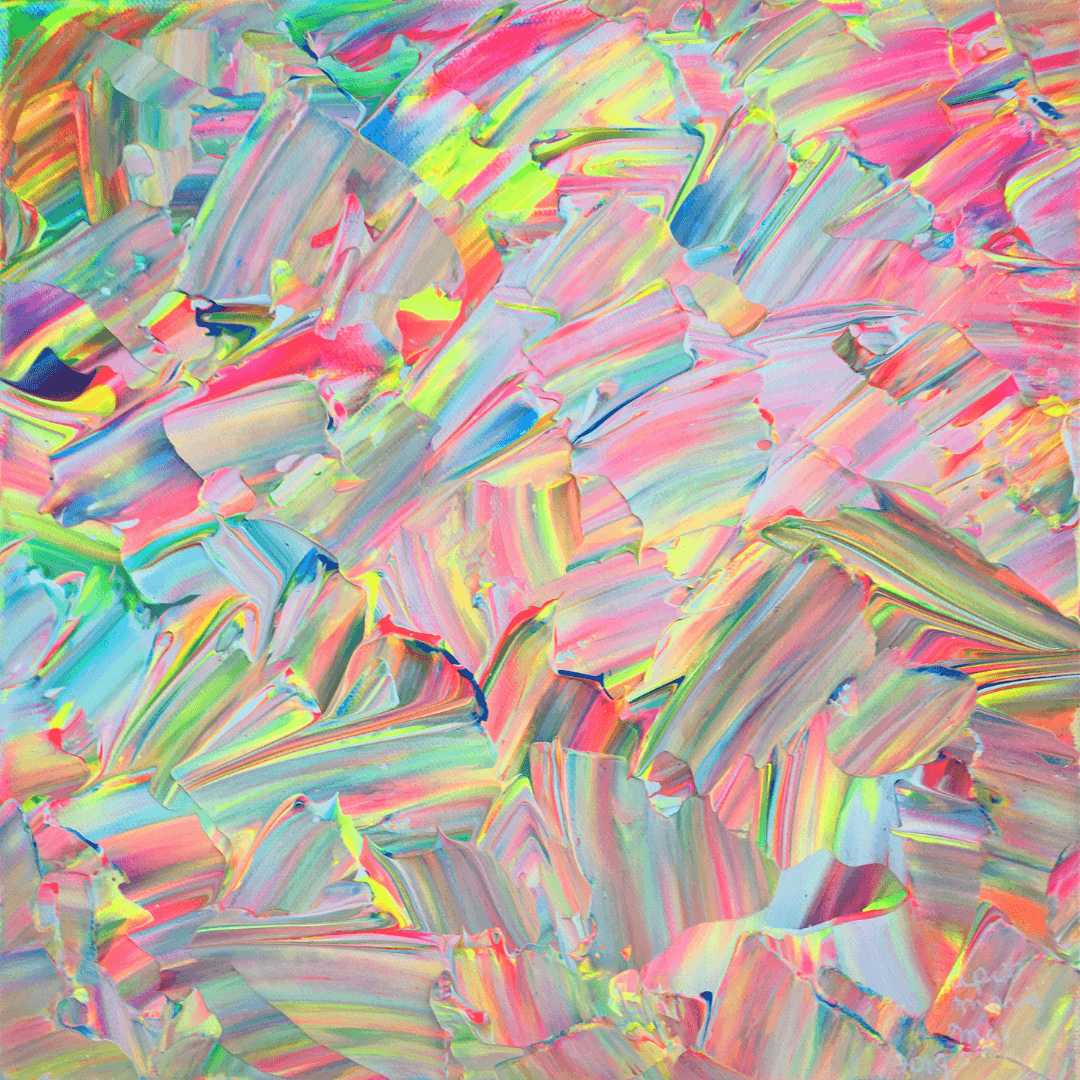 "Party"
Created 2019; Painting, 12 x 12 x 1.5 inches; "A square impasto (thick paint) acrylic abstract painting with neon rainbow colors and white created in an expressive palette knife movement style. It looks like it is covered in a variety of neon and pastel rainbows." - A.M. Mai
---
April Marie Mai
Overland Park, KS
Artist Statement:
My art is a journey to find and support myself and others, and to bring about change for all of us. Autism is at the core of everything I do. It is who I am. My colorful abstract paintings are visual Autistic stimming, meeting the needs of my brain to see color, create combinations, and see what the paint will do. I work on multiple series at the same time, creating original material and then turning it into a kaleidoscope; a series slowly rotating into many things.
My personal narrative also shapes my work; addressing my experiences with sexual assault and harassment, as well as my identity as a queer autistic person. I focus on creating pieces that are deeply honest and personal, vulnerable and raw; both out of a need to process my experiences, and in the hopes that others will understand and feel less alone in theirs. 
How will participating impact you as an artist with a disability?
As a disabled person with constant migraines, fibromyalgia, autism, and other neurodivergences, I am not able to work. I'd love more connections to help me grow my business and sell more work, with the goal of making a living from my art. I educate people on disabled, autistic, and queer rights and how to understand and support us. Any platform that helps me share what the communities want is helpful to making the world a better place for us. 
Purchase information:  aprilmariemai@gmail.com or AprilMarieMai.com
Years exhibited in Expressions:  2020, 2021, 2022