Adaptive CrossFit & Para Powerlifting
A TWP 90-Day Program in partnership with CrossFit Matters
Coached by a CrossFit CL-L2 Coach and Adaptive Trainer AIT Certified
Held at CrossFit Matters, 735 Southwest Blvd Ste D, Kansas City, KS 66103
Monday, Wednesday and Friday from 1:30-2:30pm
Runs Wednesday, September 6 through Tuesday, December 5, 2023.
Interested? Contact adaptivesports@thewholeperson.org
Limited Space*  When class size fills up, we will take a waiting list for next class.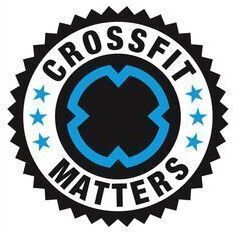 You don't have to already be fit to do CrossFit. We will help you work at your level and teach you everything you need to know. We offer well-rounded programming and skilled coaches in a friendly environment.
---
If you are interested in Adaptive CrossFit and Para Powerlifting, or other adaptive sports and recreation activities, contact Kate Hwang, at adaptivesports@thewholeperson.org.
Adaptive CrossFit & Para Powerlifting