Jan Kobe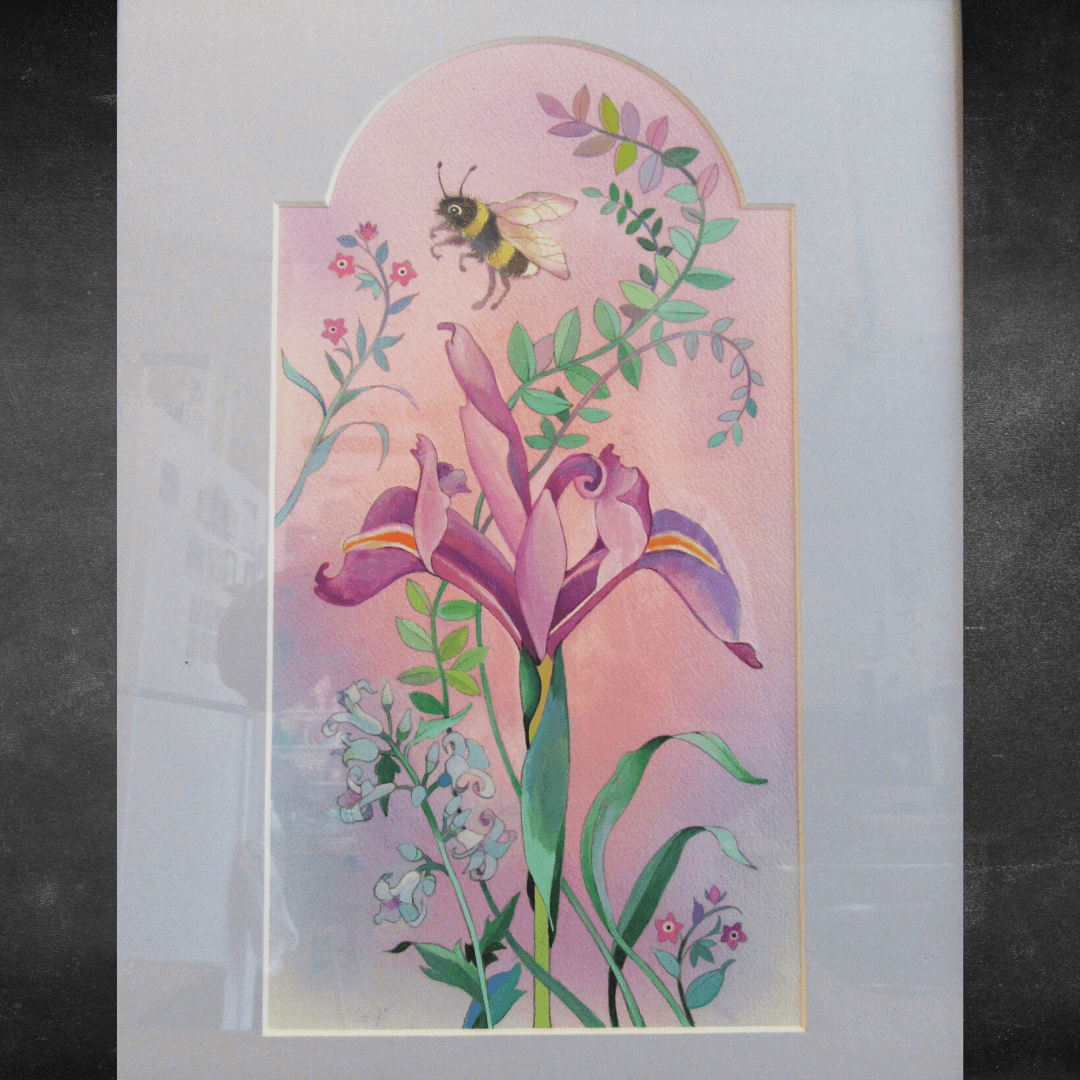 "Iris"
Created 2021; Painting, 11 x 1 x 14 inches; "I photographed this Iris bloom from my neighbor then added the bumble bee and vines when I painted the design. I enjoyed meeting my neighbors as I see their flower gardens and nature is healing to me emotionally. It helps me not isolate and connect emotionally with others." - J. Kobe
---
Jan Kobe
Kansas City, KS
Artist Statement:
I frequently paint and design ideas from my own personal photos then add a creative environment to make a unique idea. I paint to be healed emotionally for therapy to use my imagination to design with playful ideas of childhood memories. It is healing to me to paint using the draftsman skills of strong drawing, design, color and composition that I learned when young in art school. One interest is to paint the children in my family then to make themes of the joys of childhood for them to remember since they are all adults now. It is therapeutic to portray them as I see them in each painting as I can share a part of their childhood with them in a portrait that they can keep and pass onto their children. I also paint florals and landscapes in my art.
How will participating impact you as an artist with a disability?
The community might see me as an artist and not disabled and it will boost my self confidence as a person and take away some of the self stigma that I have about having my disability. I would have the opportunity to share my wellness part of myself that is seen in my art work to the community. I would also have the opportunity to share my recovery story of hope and wellness through my paintings in community events and end some of the misconceptions about mental illness through my art work. 
Purchase information:  jankobe@kc.rr.com or www.jankobe.com.
Years exhibited in Expressions:  2022