Sherri Buerky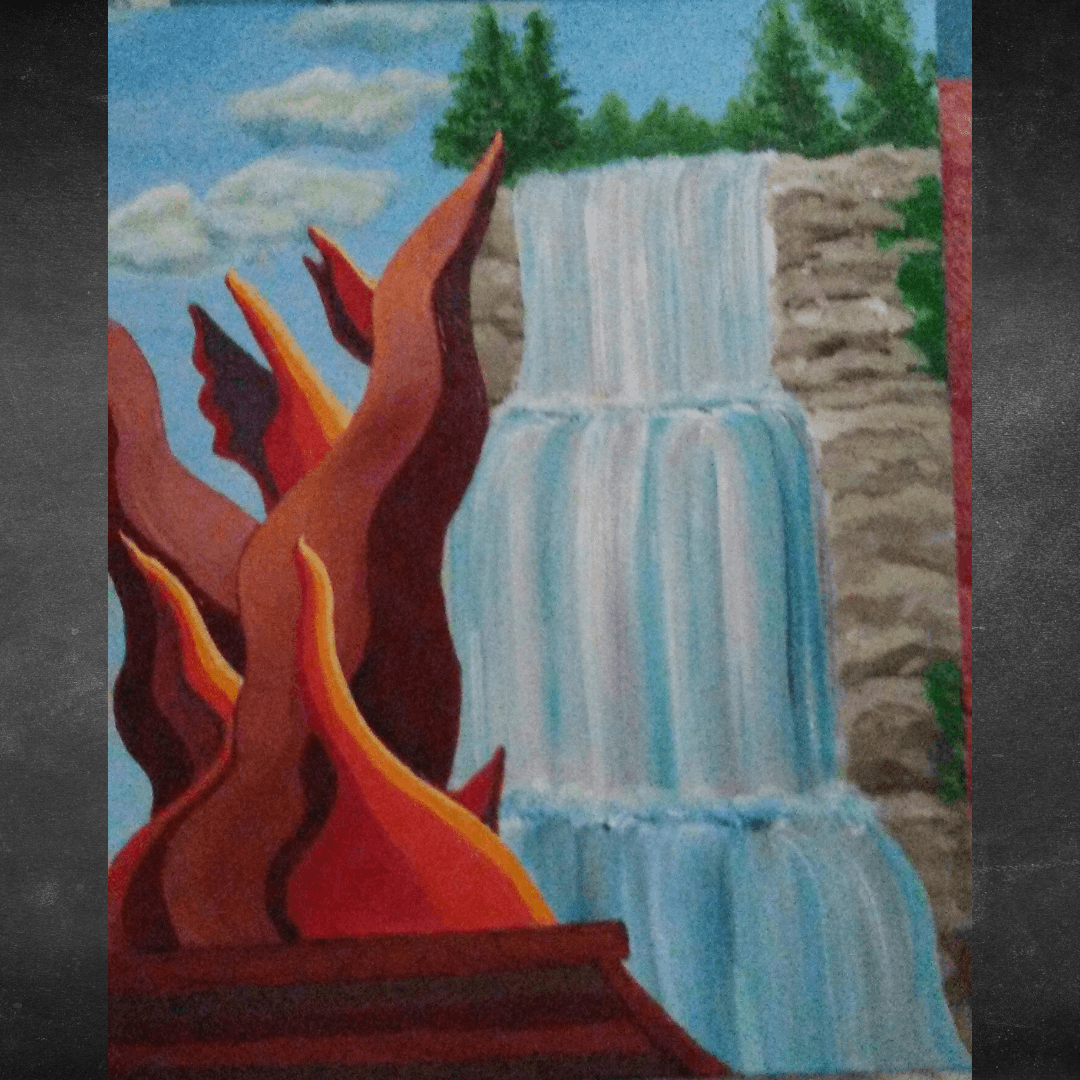 "Flames In Flight and Freedom Flows"
Created 2021; Painting, 19 x 23 x 1.5 inches; "This painting is of the Freedom Fountain and in the background is The waterfall behind Bruce R. Watkins cultural Center in KCMO." - S. Buerky
---
Sherri Buerky
Kansas City, MO
Artist Statement:
I am a self taught artist working primarily in acrylics. My art is influenced by the natural scenery and beauty around us. I try to capture these views on canvas for others to enjoy. My artistic aim is to express my admiration of nature and the wonder it creates within me. 
How will participating impact you as an artist with a disability?
I'm not good with words, or talking with people, and have social anxiety. Trying to get my art out into public view can be stressful and difficult for me. Being a part of the Expressions Exhibit gives me a chance to have my art viewed and to be around other artists that also have difficulties like I do that understand.
Purchase information:  Sherrisbeads@gmail.com or visit www.facebook.com/ohlookhowpretty.
Years exhibited in Expressions:  2016, 2017, 2019, 2021, 2022