Track and Field - Paralympic Track Team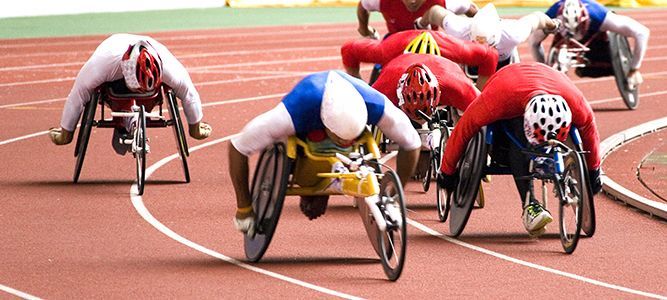 A Paralympic Track Team is beginning to form for all ages to participate. This will be an ongoing practice during the winter and into spring of 2022.

Paralympic track is open to male and female athletes with physical disabilities such as dwarfism, amputation/limb loss, blindness/visual impairment, spinal cord injury/wheelchair-users and cerebral palsy/brain injury/stroke.

Adaptations are made to accommodate certain disabilities. For example, the blind and more severely visually impaired runners compete with guide runners, who are often attached by the wrist with a tether to the runner.
Waivers necessary to participate (Links below)
---
If you are interested in the Paralympic track program, contact Dr. Melissa Burns PsyD, at 816-627-2220, or MBurns@thewholeperson.org, or complete the form below.
---
TWP Paralympic Track Program